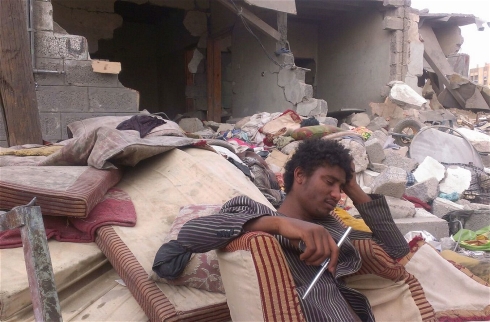 by Joe Dyke and Almigdad Mojalli, IRIN
BEIRUT/SANAA — As ceasefires go, the latest one in Yemen might go down as one of the most irrelevant ever. It was supposed to be in place for 10 days but, depending on who you ask, it lasted for somewhere between 30 seconds and two hours.
Its dismal failure, analysts said, leaves the United Nations weak and immediate hopes for a peace deal dashed. But it also further illustrates how Yemen's civil war—which began when Houthi rebels seized the capital Sana'a last September, and eventually forced President Abd Rabbu Mansour Hadi into exile—is fracturing rapidly out of control.
A Saudi Arabian-led coalition has been bombing the Houthis to try to return Hadi to power, but new groups have risen to prominence on both sides with only loose loyalties and distinct local agendas. Convincing them to agree to any peace deal will only get harder with time.
Continue Reading

YEMEN: SPLINTERING OUT OF CONTROL