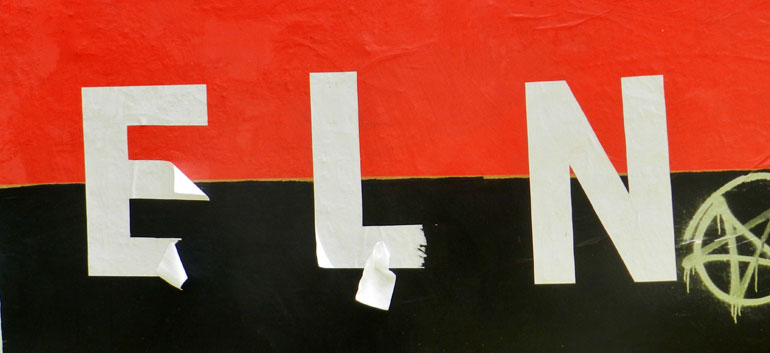 by Robin Llewellyn, Colombia Reports
BOGOTÁ — A week in which Colombia's peace talks were suspended might not seem the most opportune time to advocate initiating peace negotiations with Colombia's second largest guerilla group, the National Liberation Army (ELN). But a new book, launched Nov. 20 at Bogotá's Center of Memory, Peace and Reconciliation, argues for exactly this.
Why Negotiate with the ELN? is a compilation of works by various authors, edited by professor Victor Currea-Lugo of the Pontificia Universidad Javeriana, and was presented with Liberal Party Senator Horacio Serpa Uribe.
Given the FARC's recent capture of two soldiers, its killing of two indigenous guards, and its capture of General Ruben Dario Alzate, what are the prospects for such a negotiation?
Continue Reading

COLOMBIA: TALKS WITH THE OTHER GUERILLAS?