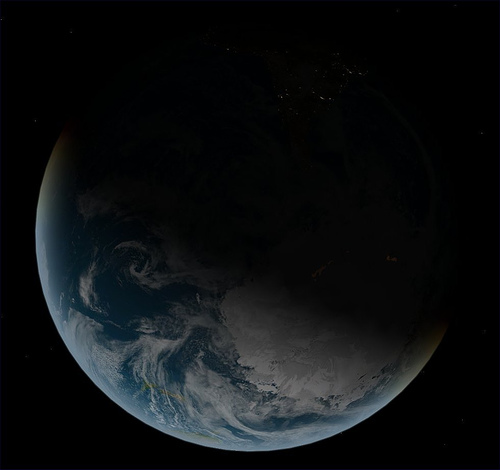 by Carmelo Ruiz-Marrero, World War 4 Report
Two landmark scientific reports on climate change have just been published. File them under "H" for "horror."
The first one is a digest of the most recent findings of the Intergovernmental Panel on Climate Change (IPCC), which was formed in 1988 to advise the United Nations on all scientific information relevant to the implementation of the UN Climate Change Convention. The Panel periodically publishes a summary of the latest climate science for policymakers, which is subject to line-by-line approval by the 195 participating governments.
Continue Reading

GLOBAL WARMING AND THE END OF GROWTH