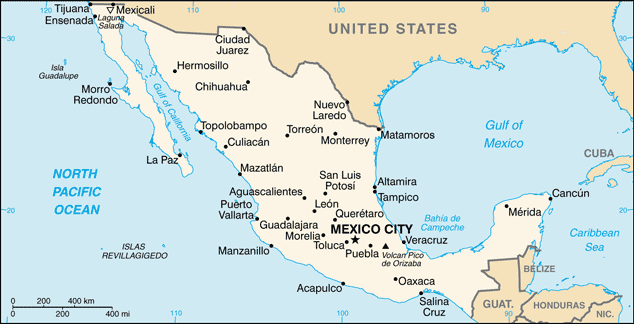 The latest grim manifestation of the unrelenting prison crisis in Latin America comes from the northern Mexican state of Nuevo León, where authorities confirmed Oct. 10 that 16 inmates were killed, and 25 wounded, in an uprising at the Penal de Cadereyta facility. Prison riots in Mexico are often related to struggles between rival narco-gangs, but this one started as an inmate protest over abysmal conditions at the overcrowded state lock-up. Prisoners took guards hostage to press such basic demands as adequate food and water. One prisoner was killed in fighting with guards before the state police were sent in. The inmates erected barricades of matresses and set them on fire, prompting police to respond with lethal force.
There were signs enough that trouble was brewing at Cadereyta. A similar protest at the facility on March 27 resulted in four killed and some 20 wounded. That was prompted by the authorities' move to have inmates submit to x-ray searches to crack down on contraband entering the facility. Back in October 2011, a clash at the prison left seven dead and 12 wounded.
The town of Cadereyta was also the scene of one of the worst massacresin Mexico's ultra-violent cartel wars back in 2012. In May of the year, 49 people were decapitated, mutilated and left in plastic bags on the side of the highway through town. It remains unclear today whether the massacre was carried out by the Zetas or the Gulf Cartel, the rival outfits fighting for control of Nuevo León.
After this latest prison massacre, the local Consejo Cívico (Civil Council), a citizens' group demanding government accountability, protested the use of force as premature, and charged that authorities did not make sufficient effort to open dialogue with the rebel inmates. The statement noted that in the two years since Gov. Jaime "El Bronco" Rodríguez Calderón took office in Nuevo León, the state's prisons have seen 73 inmates killed in five violent incidents—compared to a total of 67 over the six years of the previous administration.
Ironically, Rodríguez Calderón was elected as a gadfly and outsider (he ran as an indpendent, a rare thing in Mexico), who said he would put an end to the chronic narco-violence in Nuevo León.
Cross-post to High Times and Global Ganja Report