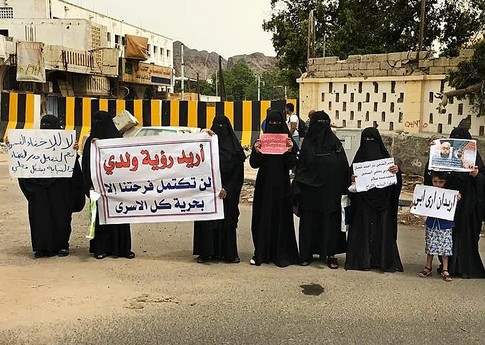 A year after a network of secret prisons was first exposed in southern Yemen, Amnesty International has issued a new report documenting continued rights violations in these facilities, including systemic forced disappearance, torture and other ill-treatment that may amount to "war crimes." The report, God only knows if he's alive, details how scores of men have been arbitrarily arrested and detained by United Arab Emirates (UAE) and Yemeni forces operating outside the command of their own government. Many have been tortured, with some feared to have died in custody. Since joining the conflict in March 2015, the UAE has created, trained, equipped and financed various local security forces known as the Security Belt and Elite Forces, bypassing their leadership in the Yemeni government.
Many detainees have been released in recent weeks, including a few of the "disappeared." But this comes after extended periods of being held without charges, in some cases up to two years, highlighting the need for holding perpetrators to account and ensuring remedy for the victims. "Ultimately these violations, which are taking place in the context of Yemen's armed conflict, should be investigated as war crimes. Both the Yemeni and UAE governments should take immediate steps to end them and provide answers to the families whose husbands, fathers, brothers and sons are missing," said Tirana Hassan, Amnesty's crisis response director. (Amnesty International, July 12)
The UAE is also accused of running an unaccountable mercenary army in Yemen.
Photo: Families of the disappeared protest outside presidential complex in Aden. Via Amnesty International