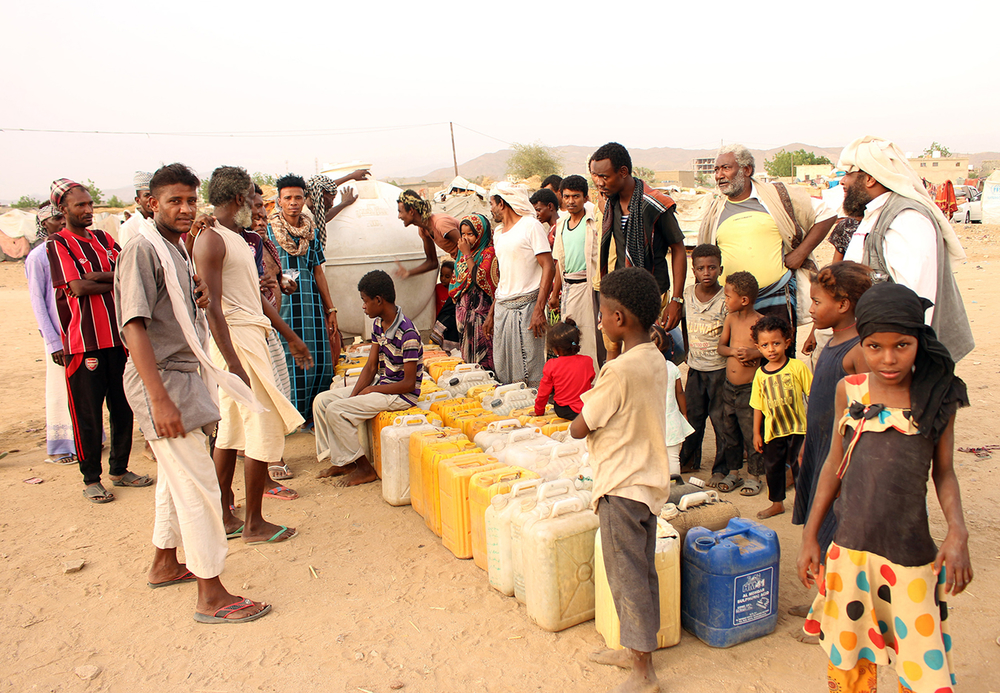 Nearly six months after a much-publicized deal was made in Sweden to bring an end to four years of war and the resulting humanitarian crisis in Yemen, the UN now says Houthi fighters have pulled out of the Red Sea port city of Hodeidah. But many Yemenis, including the internationally recognized government of President Abd Rabbu Mansour Hadi, claim that reports of a unilateral withdrawal by Houthi forces are a "smokescreen." The limits of what has been achieved are clear from renewed clashes that have erupted in Hodeidah between Saudi-backed pro-government forces and Houthi rebels.
For starters, the agreement stipulated that forces from both sides would be "mutually" redeployed from Hodeidah's city center and ports in a process arranged and monitored by a UN-led Redeployment Coordination Committee. The security for the city and ports (Hodeidah itself and two smaller ports in the same province, Saleef and Ras Issa) would then be handed over to "local security forces"—the definition of which was to be agreed on by both sides.
But the Houthi withdrawal was a unilateral move, albeit one verified by the UN. It was from the ports alone, not the city or the wider province. It was not negotiated by the committee. And, according to sources on the ground, security for the ports has been handed over to the Coast Guard, which is now largely made up of Houthi-allied personnel. A letter from Hadi's government submitted to the UN Security Council May 13—not yet made public—"affirms [the government's] right to check the list of Coast Guard members taking over the ports after the withdrawal of the Houthis."
Hadi's government decries the move as nothing more than a sleight of hand, with Houthi fighters effectively changing into Coast Guard uniforms—the "local security force"—but with no real withdrawal to speak of.
Even if all fighters left Hodeidah city, it would still be a limited step towards stability in one part of the country. And getting aid and commercial imports flowing to those in need isn't just about restoring the ports' capacity and running them independently and efficiently. It also requires getting aid across lines of control, which means securing humanitarian corridors in the interior beyond Hodeidah, where aid is often hindered and taxed at multiple checkpoints.
Condensed from The New Humanitarian, May 20