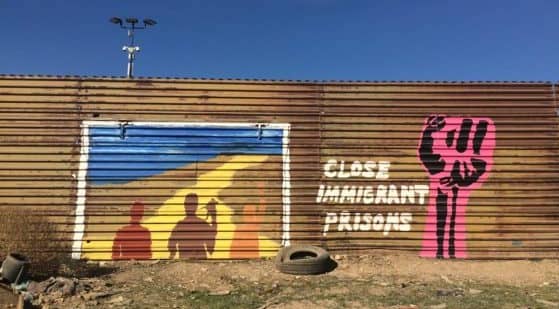 Human Rights Watch (HRW) on March 29 criticized two bills before the Texas state legislature that would expand the state's ability to enforce immigration laws—a matter usually left to the US federal government. HRW stated that the "dangerous and extreme" bills would authorize Texas to deputize "state-sponsored vigilantes" with little oversight.
Texas State Representative Matt Schaeffer introduced HB 20, known as the "Border Protection Unit Act," in March. HB 20 would create a state-level immigration enforcement unit whose chief would be authorized to employ US citizens to serve in the unit. Additionally, the bill shields officers and employees of the unit from all civil and criminal liability for actions authorized by the bill.
Another bill, HB 7, would create a "Border Protection Court" and criminal system that would institutionalize much of Governor Greg Abbott's Operation Lone Star dragnet, launched two years ago.
In response to the introduction of these bills, the senior advocacy manager for the Beyond Borders Program at the Texas Civil Rights Project, Roberto Lopez, stated:
The new police force and court system would allow state politicians to continue arresting and sentencing some of the most vulnerable people in our society—people seeking refuge from violence, terror, and poverty—with no real oversight. This is a dangerous power grab offering no solution to the humanitarian emergency.
Statistics show that 2.4 million migrants attempted to cross the border from Mexico in 2022. Texas Speaker of the House Dade Phelan, in a statement to the Texas Tribune, was adamant: "Addressing our state's border and humanitarian crisis is a must-pass issue for the Texas house this year."
From Jurist, April 3. Used with permission.
Photo: Christoph Buchel via Radical History Review