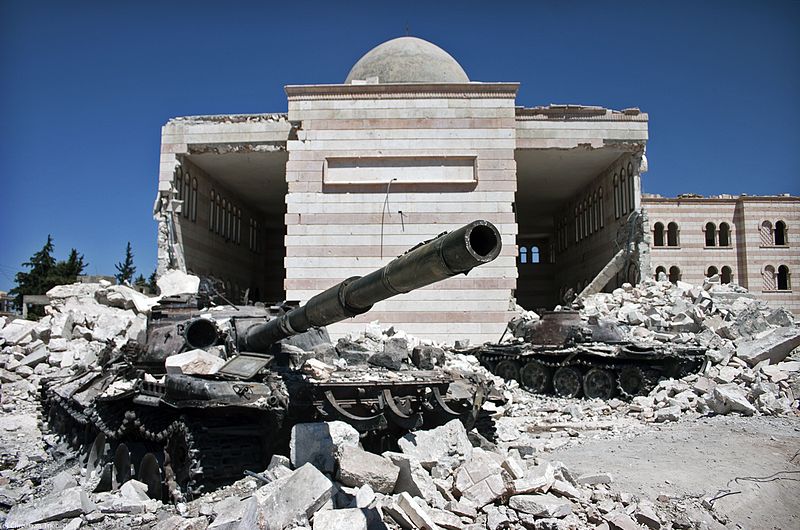 The UN Commission of Inquiry on Syria released a report (PDF) March 15 condemning the pervasive sexual and gender-based violence that has occurred over the past seven years in the Syrian conflict. The report, entitled "I Lost My Dignity: Sexual and gender-based violence in the Syrian Arab Republic," was written after UN workers interviewed more than 450 survivors, lawyers, healthcare practitioners and other affected individuals concerning the use of such violence between March 2011 and December 2017. The report details the systemic rape, torture, and other acts of sexual violence perpetrated by government forces and affiliated militias at checkpoints, in detention centers, and during interrogations.
The report also condemns the use of similar tactics by ISIS:
During the height of its power, the Islamic State in Iraq and the Levant (ISIL) discriminated against women, girls, and sexual minorities as a matter of policy. Stoning of women and girls on charges of adultery and executions of homosexuals were recurrent in areas under ISIL control, as were forced marriages of Sunni women and girls to ISIL fighters.
The UN experts also state that the use of unauthorized courts by militant groups to justify the execution of sexual minorities "constitute the war crime of murder, and seriously contravene international human rights norms, including the right to life, liberty, and the security of person." [Especially named is Hayat Tahrir al-Sham, a faction said to affiliated with al-Qaeda.]
Karen AbuZayd, a commissioner for the UN Commission of Inquiry on Syria, said: "More must be done to address the physical and psychological harm that survivors of sexual and gender-based violence have endured, and to combat perceptions of shame or guilt that often compounds their suffering."
The UN is now calling on the parties to the conflict to curb the use of such practices and to aid in the reintegration of survivors back into their respective communities.
From Jurist, March 15. Used with permission.
Photo: WikiMedia Commons