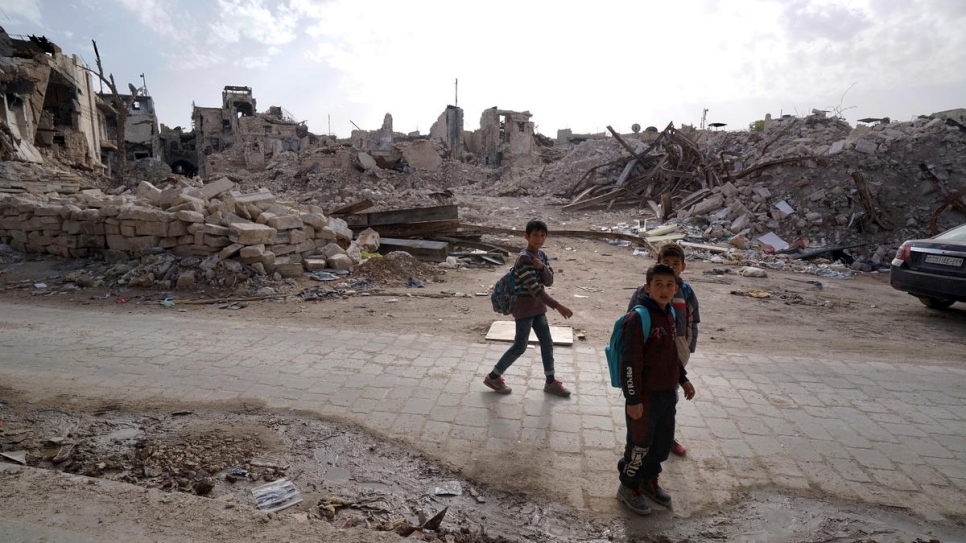 In Episode Eight of the CounterVortex podcast, Bill Weinberg notes the bitter historical irony: In April of 1937, the aerial bombardment of the Spanish town of Guernica by the Nazi Luftwaffe shocked the world. Today, what happened there is a near-daily occurrence in Syria (as well as Yemen and elsewhere around the world), and we are so inured to it that the "anti-war" people are actually on the side of the authors of aerial terror. During the Spanish Civil War, the left heroically opposed Generalissimo Francisco Franco's drive to establish a fascist dictatorship with the aid of German military intervention. Today, it cravenly abets Bashar Assad's drive to re-establish his fascist dictatorship with the aid of Russian military intervention. Even as Russia scrambles to block any investigation into the Douma chemical attack and other war crimes in Syria, "leftists" shamefully echo Russian propaganda denying any responsibility by Assad. Weinberg again urges that any legitimate anti-war position must begin with opposition to the genocidal regime of Bashar Assad, and with solidarity for the Syrian Revolution. Listen on SoundCloud, and support our podcast via Patreon.
Music: Syrian Revolutionary Dabke
Production by Chris Rywalt
We are asking listeners to donate just $1 per episode via Patreon. A total of $30 per episode would cover our costs for engineering and producing. We are currently up to $15.
New episodes will be produced every two weeks.
Photo of Aleppo ruins from UNHCR