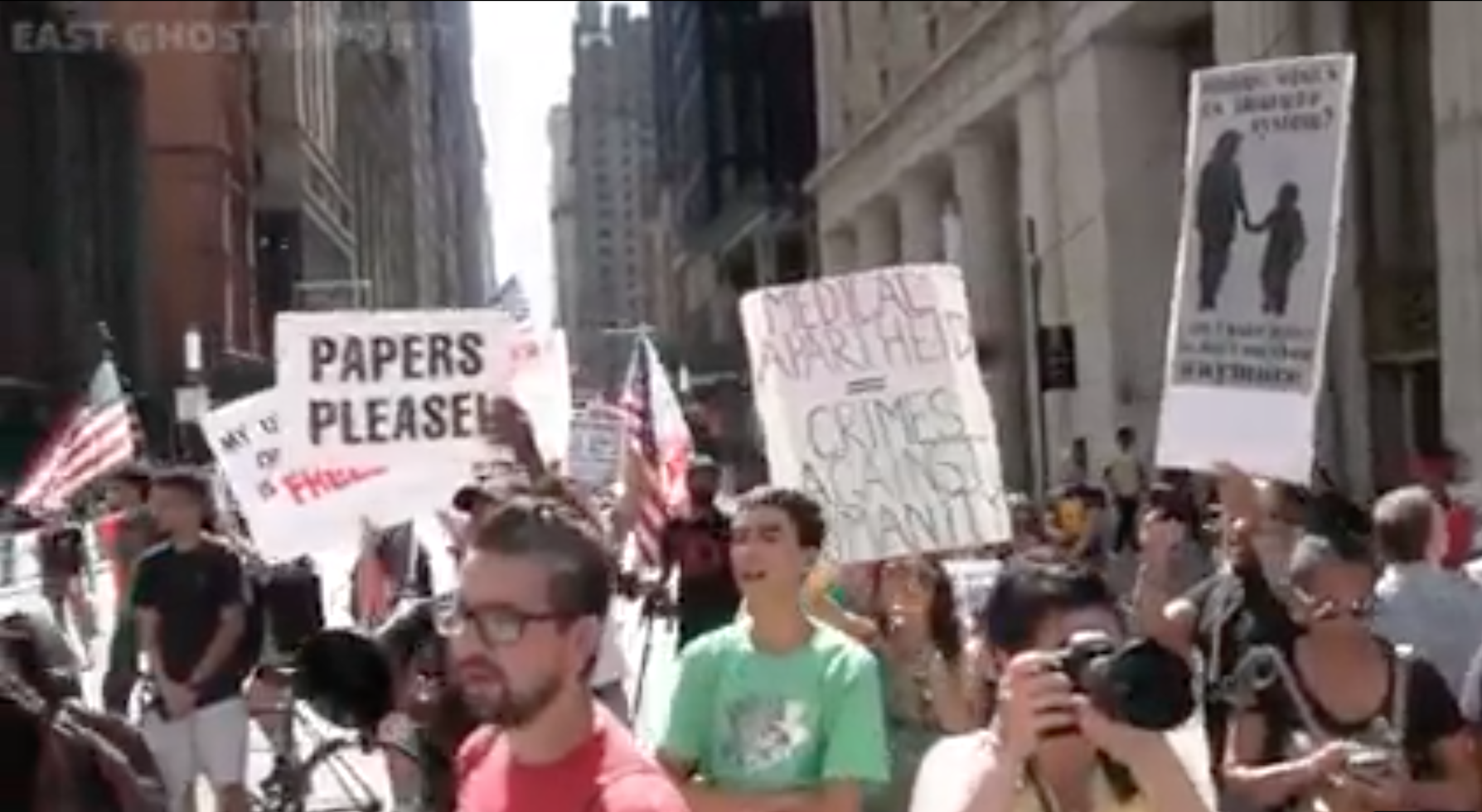 In Episode 92 of the CounterVortex podcast, Bill Weinberg takes note of the increasingly extremist anti-vax "protesters," who don the yellow star and explicitly compare themselves to Holocaust victims as they escalate to physical attacks on COVID testing stations in New York City. In Europe, some have dressed up in Nazi uniforms to mock vaccine mandates. They bait others as brainwashed "sheeple" as they themselves echo propaganda from Fox News, and defiantly threaten public health—especially that of the elderly, ailing and immune-compromised who are most at risk from the virus. Meanwhile, African leaders protest  "vaccine apartheid," and countless hundreds of thousands across across the Global South struggle to get vaccinated. The politics of the anti-vaxxers is actually redolent of Hitler's "euthanasia" program, in which "useless eaters" (the disabled) were exterminated—the first step toward the Final Solution. Their juvenile Nazi-baiting is another example of the propaganda device of fascist pseudo-anti-fascism.
Listen on SoundCloud or via Patreon.
Production by Chris Rywalt
We ask listeners to donate just $1 per weekly podcast via Patreon—or $2 for our new special offer! We now have 25 subscribers. If you appreciate our work, please become Number 26!
Photo: East Ghost Reports