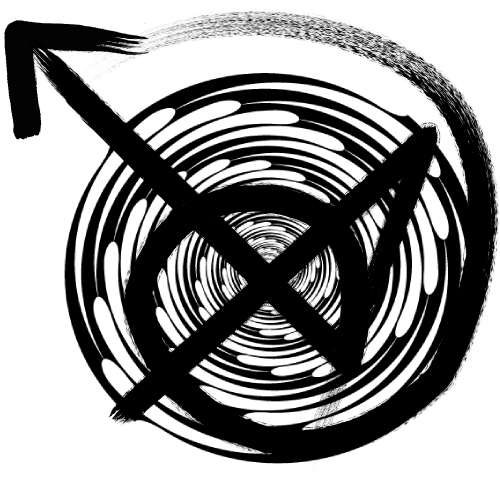 CounterVortex needs your support! This is the first time we have asked our readers for money in a year, and three of you have responded for a total of $55—just over one-tenth of the way to our modest goal of $500. We think we have more than three readers. And $500 is just a quarter of our annual operating costs. Last year, we were able to raise $500, and we are depending on you again. As most of the American left succumbs to abject glorification of reactionary dictators, we think it is more vital than ever to keep alive an intransigently dissident voice that still has fundamental anti-fascist principles intact—CounterVortex. If you don't think the pro-dictatorship position has become hegemonic on the "left," the latest example comes from the holiday statement just issued by Veterans for Peace (sic!), hailing the genocidal regime of Bashar Assad as the "secular, multi-religious Syrian state." Somebody needs to forthrightly repudiate this repugnant jive, and that responsibility falls to us. We are also the only website on the American left that provides ongoing, serious coverage of under-reported or downright forgotten wars in places like Chechnya, Mali, the Philippines and Colombia. Please give what you can to sustain our efforts.
Note: There is a small handful of you readers who support us every time we ask for money. We emphasize that this pitch is not aimed at you. You have more than done your part. The big majority of our readers (based on Google stats and the number on our e-list) have never supported us at all. It is time for you to step up to the plate. You know who you are.
And we would rather get $10 donations from 50 readers than $100 donations from five readers—knowing we have a following is more important to us than deep pockets. So please… just make a $10 donation. That's the rough equivalent of two round-trip New York City subway rides. Just do it. Thank you.
Click here, or use the PayPal button:
Or send checks to:
CounterVortex
39 Bowery PMB#940
New York, NY 10002
Checks should be payable to CounterVortex.
Thank you!
Note: If you wish to be added to our weekly headlines list, please click here.
We never share addresses with anyobody else, and we never send more than one mailing per week. Just one e-mail with all the week's linked headlines from CounterVortex.
sic!