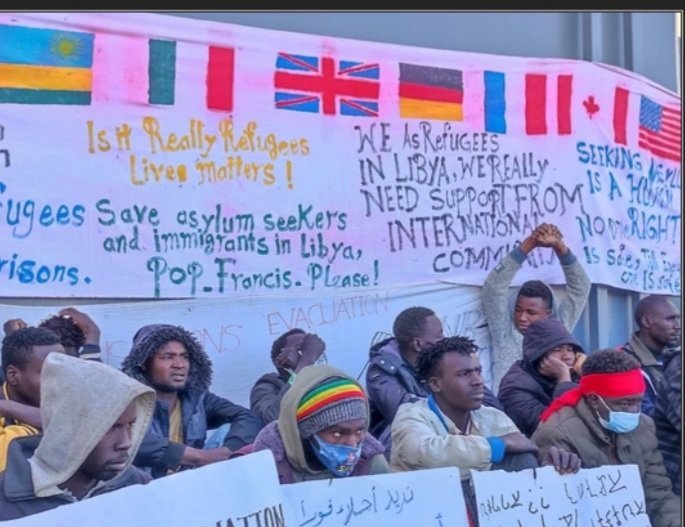 More than 600 asylum-seekers and migrants were detained on Jan. 10 when Libyan security forces cleared a protest encampment in front of an aid center run by the United Nations refugee agency, UNHCR, in the capital city of Tripoli. The protesters—who were asking for protection, and evacuation from Libya—had been camped out since last October, when Libyan security forces violently rounded up more than 5,000 asylum-seekers and migrants, forcing them into notoriously grim detention centers. Before the raid on the protest camp, UNHCR permanently closed the center in Tripoli, leaving thousands without humanitarian assistance. The Norwegian Refugee Council said the most recent arrests were the "culmination of a disastrous situation," and Médecins Sans Frontières called on the EU to "stop supporting…an unending system of detention, abuse, and violence in Libya." The EU backs the Libyan Coast Guard, which intercepted more than 32,000 asylum-seekers and migrants at sea last year, returning them to detention centers.
From The New Humanitarian, Jan. 14. Used with permission.
See our last report on the migrant crackdown in Libya.
Photo: Kaka Fur via InfoMigrants