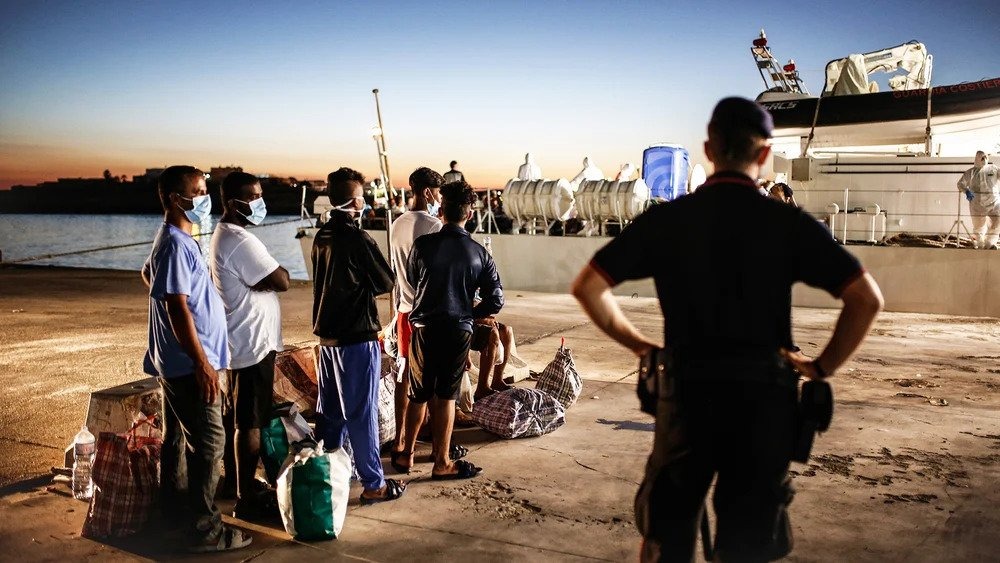 Human Rights Watch (HRW) warned on May 12 that Italy's newly passed Cutro law will have "devastating impacts" on migrants' rights, threatening their ability to seek protection, access fair asylum procedures, and move freely throughout the country. Ironically, the law was passed in response to a February shipwreck on the coast of southern Italy that left more than 80 migrants dead. HRW called upon Italy to "reverse course and ensure a humane and rights-respecting response to sea crossings."
The law will make it more difficult for migrants to obtain "special protection" status,  which provides a temporary right to remain and work in Italy on humanitarian grounds. The new regime bars migrants with this status from obtaining a work permit, which HRW says may result in an increase in undocumented workers across Italy.
The law also extends the maximum period of lawful detention pending deportation from 120 to 135 days. The law additionally introduces a new procedure for detaining asylum-seekers at Italy's borders for up to four weeks while authorities process their claim.
This is the latest in a series of Italian anti-immigration policies that have drawn international condemnation. In January, civil organizations engaged in search-and-rescue operations in the Mediterranean condemned a decree from Italian Prime Minister Giorgia Meloni that requires vessels to return to shore after making a rescue, rather than continuing to search for more survivors. And in November 2022, a civil search-and-rescue organization launched legal action after the government failed to allow 35 rescued migrants to disembark in Italy.
From Jurist, May 12. Used with permission.
Note: The February shipwreck was near the town of Cutro, in Calabria region. See our feature story on migrants and squatters n Calabria.
Photo: Sara Creta/TNH