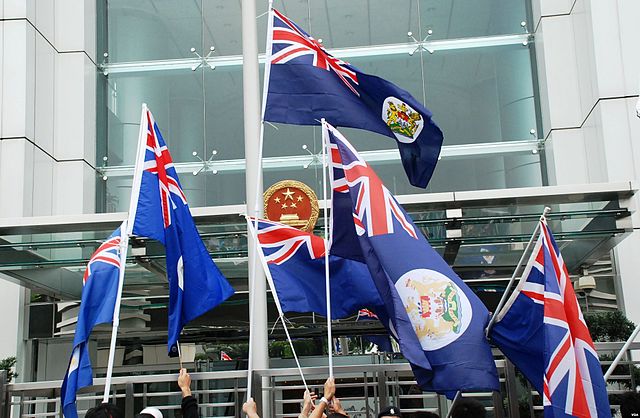 A Hong Kong court on Nov. 10 sentenced citizen journalist Paula Leung to three months in prison—the first conviction under the territory's National Anthem Ordinance. The law was enacted in Hong Kong on June 12, 2020, pursuant to an act passed by the People's Republic of China in September 2017, which mandated that the semi-autonomous city bring its legal code into conformity. According to regional news outlets, Leung attended a mall screening of Olympic fencer Edgar Cheung Ka-long receiving his gold medal on July 30, 2021. During the playing of the Chinese national anthem, attendees waved the colonial-era Hong Kong flag. This was found to be in violation of Article 7 of the law, which makes it a criminal offense to "insult the national anthem," punishable by up to three years imprisonment.
From Jurist, Nov. 11. Used with permission.
Note: We have noted before the contradictions of the Hong Kong opposition adopting the colonial-era flag as a symbol of dissent.
Photo: VOA via Jurist