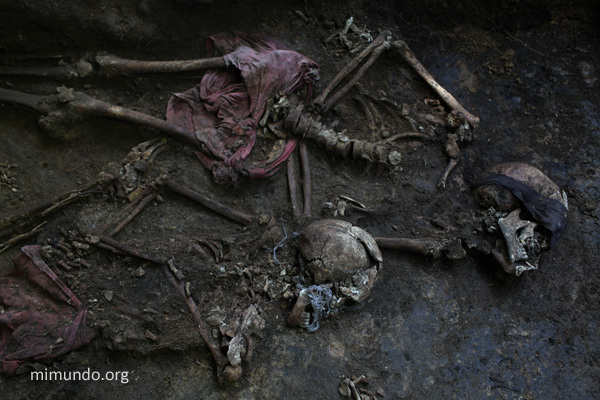 Since February, forensic anthropologists have turned up over 400 skeletons at a military base in Cobán, Guatemala, in what has fast become one of the largest discoveries of a clandestine mass grave in the country. During the country's 36 year long internal armed conflict that led to acts of genocide, the base at Cobán was a center of military coordination and intelligence.
But what sets this dig apart is that it is taking place at a military base that remains active today: foreign military and police arrive regularly at the base to train troops from Guatemala, El Salvador, Nicaragua, Honduras, and the Dominican Republic. In 2006, the military zone in Cobán was renamed CREOMPAZ, which stands for Regional Training Command for Peacekeeping Operations.
The horrid history of the military base in Cobán—and the impunity with which mass killings of men, women and children were carried out—provides a disturbing backdrop for present day "peacekeeping" operations.
Photo: James Rodríguez, MiMundo.org
See full story…