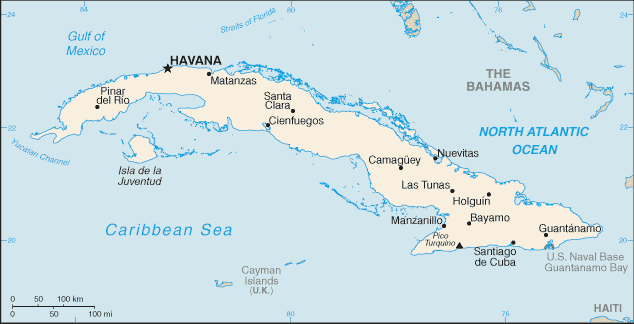 The Cuban government on June 17 responded to President Donald Trump's decision to reverse steps taken by the Obama administration to thaw relations between Cuba and the US. One day earlier, Trump had announced that travel and other exchanges between the countries will be restricted until Cuba resolves its human rights issues. Trump charged the Cuban government with various abuses such as the imprisoning of civilians, harboring of criminals, and forced labor and exploitation.The Cuban government responded by criticizing the US position on human rights as a double standard. The Cuban statement noted the "large number of cases of murder, brutality and police abuse [in the US], particularly against the African Americans…" Cuba called Trump's decision a significant "backward step."
Trump's decision halts two years of progress in normalizing relations between the US and Cuba. For a country accused of significant right abuses, Cuba took a significant step to open itself to international scrutiny in April, when an agreement was reached between Havana and the United Nations to allow a UN investigator to visit the island nation for the first time in over 10 years.
Trump's executive order only affects certain policies crated by Obama. One area unaffected by the order is the new and more restrictive immigration policy that took effect in January.
From Jurist, June 18. Used with permission.
See our last posts on Trump's immigration crackdown, and the ongoing racist police terror in the United States.