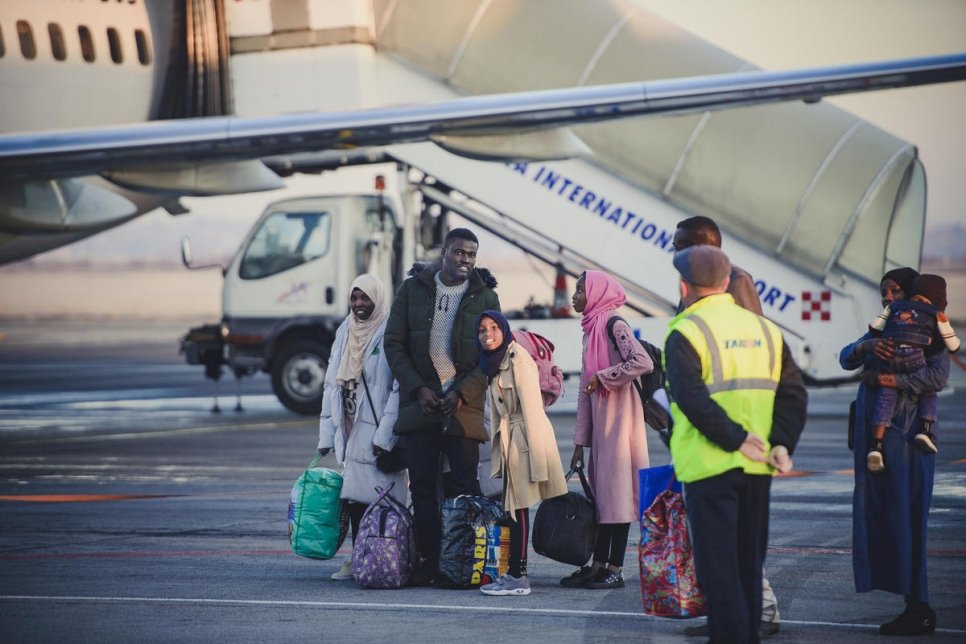 The UN announced March 17 that it would soon pause resettlement travel for refugees, due to concerns and restrictions related to the COVID-19 pandemic. The UN's refugee agency, UNHCR, and its migration agency, IOM, said in a joint statement that they are "taking steps to suspend resettlement departures for refugees," adding that "this is a temporary measure that will be in place for only as long as it remains essential." The statement listed several reasons for the change, which will come into effect in the next few days, including entry bans, flight restrictions, and the concern that "international travel could increase the exposure of refugees to the virus."
People who have fled their home countries already have a very low chance of being resettled in a third country that has agreed to offer them permanent residency or citizenship. According to UNHCR, 63,696 refugees were offered resettlement spots through the agency in 2019, slightly more than in 2018. That's 4.5% of an estimated 1.4 million refugees UNHCR considers to be in "urgent need" of resettlement worldwide.
UNHCR and IOM said some countries have placed their own holds on planned refugee arrivals due to the global pandemic.
From The New Humanitarian, March 18
Photo: UNHCR/Ioana Epure