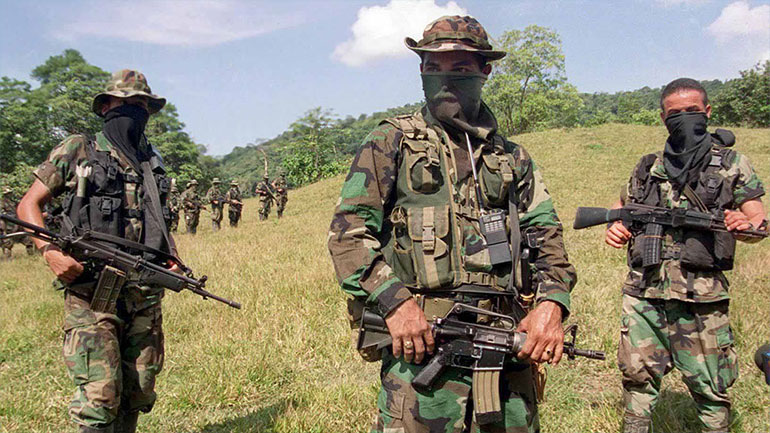 Colombia's most wanted fugitive, the notorious paramilitary commander Dairo Antonio Úsuga AKA "Otoniel," was arrested by security forces following a years-long manhunt, the government announced Oct. 23. The chief of the outlawed Gaitanista Self-defense Forces of Colombia (AGC) was apprehended in a joint operation by the army and National Police in Necocli, a municipality of Urabá region on the Caribbean coast. The raid on Necocli involved hundreds of troops and some 20 helicopters. The US government considers the AGC Colombia's largest drug trafficking organization, and offered a $5 million reward for information leading to the arrest of Otoniel in 2017, eight years after he was indicted by a federal court in New York. It is unclear if the Colombian government intends to extradite.
Operation Agamemnon, which sought to capture or kill Otoniel, was launched in 2016, and escalated to generalized crackdown on his network in the Gulf of Urabá region, but the kingpin himself eluded capture. A renewed effort to hunt him down was recently launched under the code-name "Operation Orisis."
Otoniel spent most of his life underground, initially as a fighter with the now-demobilized guerrilla group EPL, and later as a regional commander of now-defunct national paramilitary network, the United Colombian Self-Defense Force (AUC).
Otoniel and AGC founder "Don Mario" both refused the deal under which the AUC demobilized in 2006. He became the sole commander of the AGC after the death of his brother, "Giovanny" in 2012. (Colombia Reports, El Colombiano, Asuntos Legales, BBC News, DW)
The AGC, also known as the Gaitanistas or Urabeños, is said to be the armed wing of a regional cartel variously known as the Clan del Golfo or Clan Úsuga.
Photo: Colombia Reports