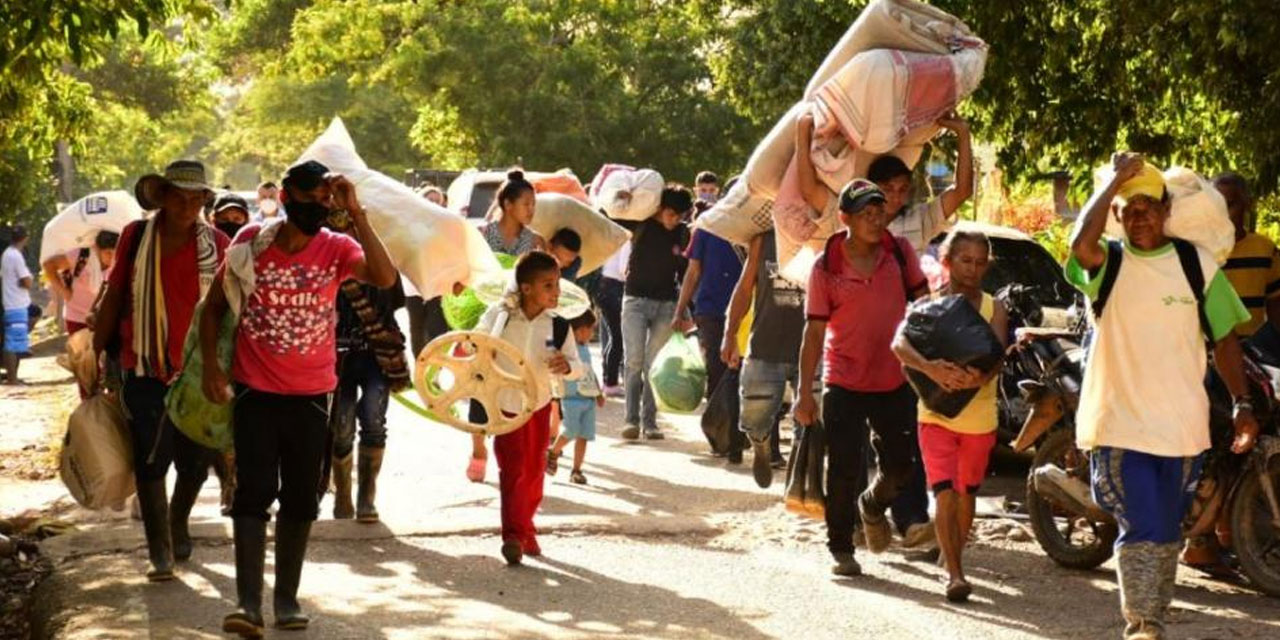 A massacre that left eight campesinos dead in northeast Colombia's Catatumbo region spurred the forced displacement of some 450 people, local authorities report. The July 18 massacre at Totumito vereda (hamlet) in Tibú, a rural municipality on the border with Venezuela, took place amid a territorial dispute between the ELN guerrillas and Los Rastrojos, a criminal paramilitary network that largely controls the nearby border city of Cúcuta, capital of Norte de Santander department. According to the local Catatumbo Campesino Association (ASCAMCAT), the Rastrojos carried out the attack after the ELN planted a banner with their logo in the vereda. More than 100 families have fled to the municipal centers of Tibú or Cúcuta, fearing another attack. Control of drug-trafficking routes over the Venezuelan border is said to be at issue in the conflict.
On that same day, Ernesto Aguilar Barreras, a leader of ASCAMCAT, was assassinated after being intercepted by gunmen who erected an illegal checkpoint on a local road. (Colombia Reports, July 21; La Opinión, Cúcuta, Semana, Bogotá, July 19)
A wave of assassinations of social leaders continues across Colombia.
Photo via Colombia Reports