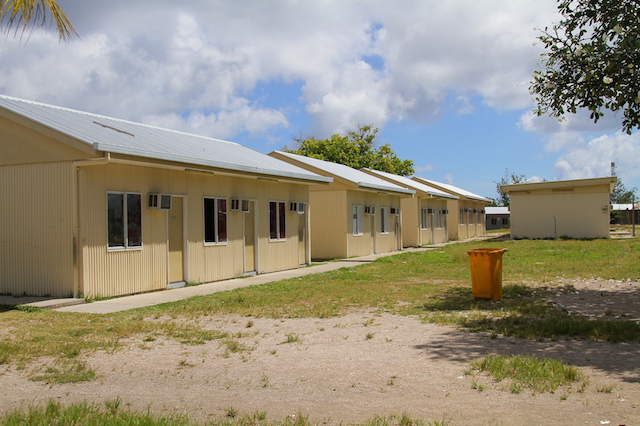 Australia is using the island of Nauru as an "open-air prison," putting refugees and asylum seekers through an abusive processing system as a means to prevent immigration, according to a report (PDF) released by Amnesty International Oct. 17. The report charges that Australia has ignored the 1951 Refugee Convention (PDF) by subjecting asylum seekers and refugees to "egregious abuses," essentially trapping them on the remote island. The report includes dozens of interviews with refugees, documenting claims of mental health issues, suicide attempts and attacks at the hands of Nauru citizens. It describes inadequate and often "deeply humiliating and traumatizing" medical treatment, and abuses carried out against children, including physical abuse from staff contracted by Australia, and the denial of their right to education. The report calls upon the Australian government to ensure the safety and well-being of refugees, and increase access to existing migration programs.
From Jurist, Oct. 17. Used with permission.
Note: In August, Australia agreed to close its Manus Island detention facility following a court ruling by Papua New Guinea.
Photo via Jurist