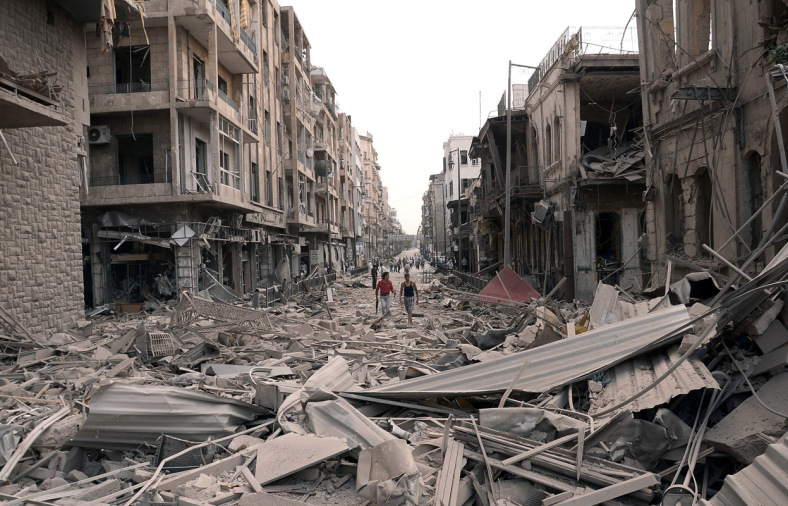 Even amid growing media portrayals that Bashar Assad has won the war in Syria, the first real hope has emerged that the dictator will face war crimes charges before the International Criminal Court. A group of Syrian refugees who fled to Jordan after surviving torture and massacres this week submitted dossiers of evidence to the ICC in an attempt to prosecute Assad. Although Syria is not a signatory to the Rome Statute, which establishes the court's jurisdiction, lawyers in London are citing recent precedent set by the ICC in extending jurisdiction for the crime of forcible population transfers across international borders. London barrister Rodney Dixon of Temple Garden Chambers, representing the group of 28 refugees, said: "The ICC exists precisely to bring justice to the victims of these most brutal international crimes… There is a jurisdictional gateway that has opened up finally for the ICC prosecutor to investigate the perpetrators who are most responsible." In his letter to chief prosecutor Fatou Bensouda, Dixon notes last year's ICC ruling on Rohingya refugees, allowing an investigation of non-signatory Burma to proceed. (The Guardian, BBC News)
Assad's genocide is ongoing, despite the premature media declarations of the end of the Syrian war. The launching of the war crimes trial effort comes exactly eight years after the Syrian revolution was sparked by an incident in which school-children were tortured after painting anti-regime slogans on a wall. This led to the peaceful pro-democrcy demonstrations that were met by the Assad regime with serial massacres, which, in turn, finally plunged the country into war. It is estimated that more than half a million Syrians have lost their lives in the ensuing years.
The normalizaiton of the genocidal Assad regime was thankfully dealt a setback this week, with Italy apparently dropping its plan to re-open its embassy in Damascus in response to a pressure campaign by Syrian activists in Europe.
Photo of Aleppo following regime bombardment: 7ee6an