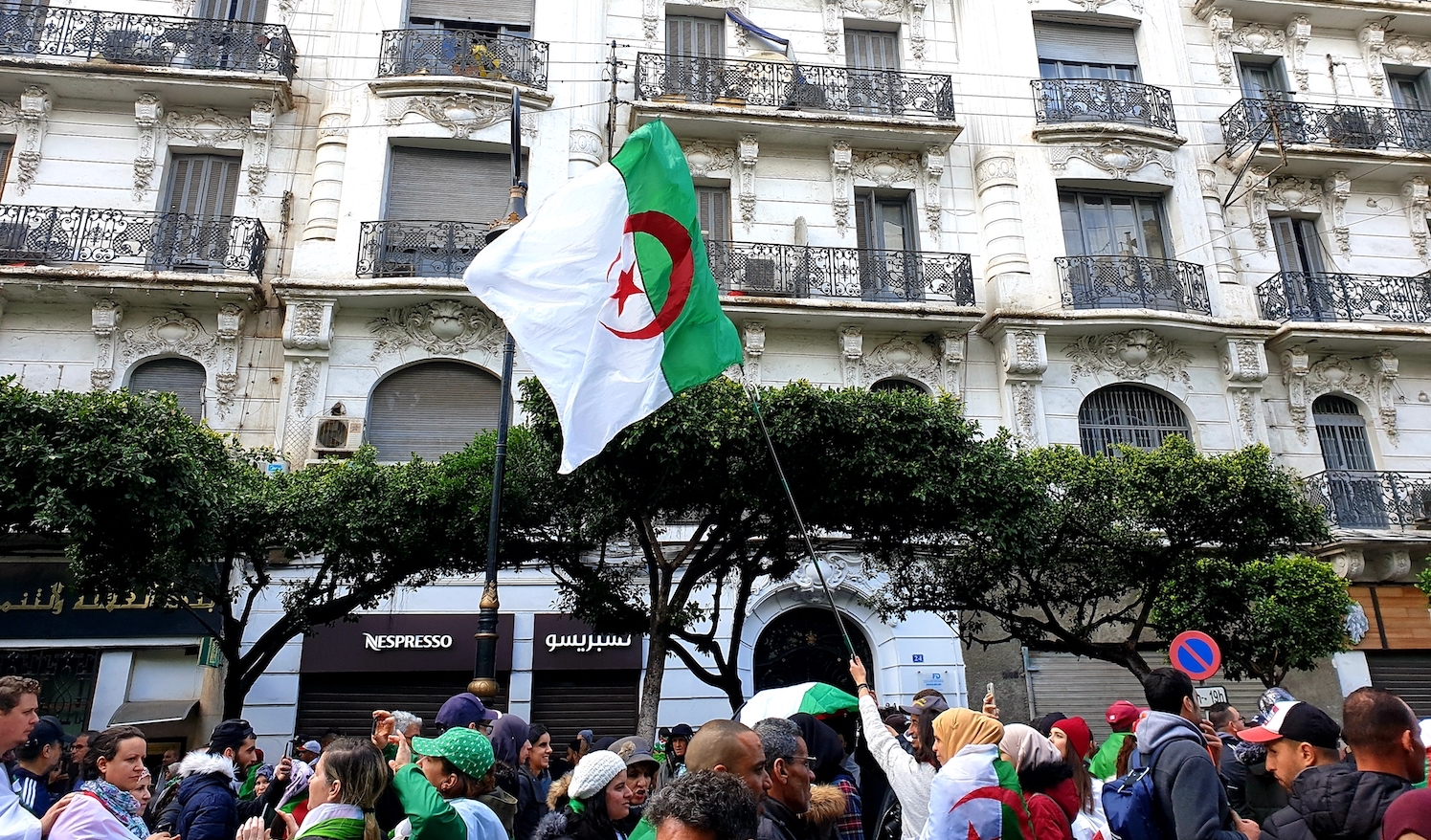 Five international rights groups are urging Algerian authorities to drop their effort to dissolve a prominent civil society group over alleged violation of the "law on associations." The five groups—Human Rights Watch, Amnesty International, the Cairo Institute of Human Rights Studies, the International Federation of Human Rights, and the MENA Rights Group—say the government's move "threatens freedom of association." On Sept. 29, a court in Algiers heard a petition to dissolve the Rassemblement Action Jeunesse (Youth Action Rally, or RAJ). The petition claimed that the group's political activities violated the purposes set forth in its own bylaws. Leaders of RAJ denied the charge and said that authorities targeted the association due to its support of the Hirak pro-democracy  movement.
Eric Goldstein, acting Middle East and North Africa director at Human Rights Watch, said: "Seeking to outlaw one of the foremost civil society associations on spurious grounds is yet another attempt to crush the Hirak. This move comes amid ongoing arbitrary arrests and prosecutions of activists and journalists and round-ups of protesters."
RAJ was created in 1992 to "promote cultural activities, human rights and the values of citizenship."
RAJ president Abdelouahab Fersaoui told Human Rights Watch: "The Interior Ministry's accusation that RAJ violated the law is based on the everyday public activities that RAJ has carried out during the Hirak, such as forums, debates, and citizen initiatives…alongside millions of Algerians in order to find a unifying and consensual way out of the crisis."
From Jurist, Oct. 12. Used with permission.
Note: On Oct. 13, the Administrative Tribunal in Algiers accepted the government's request to dissolve RAJ, a move decried by Amnesty International as "a devastating blow for human rights in Algeria."
Photo: Faten Aggad/Africa Arguments