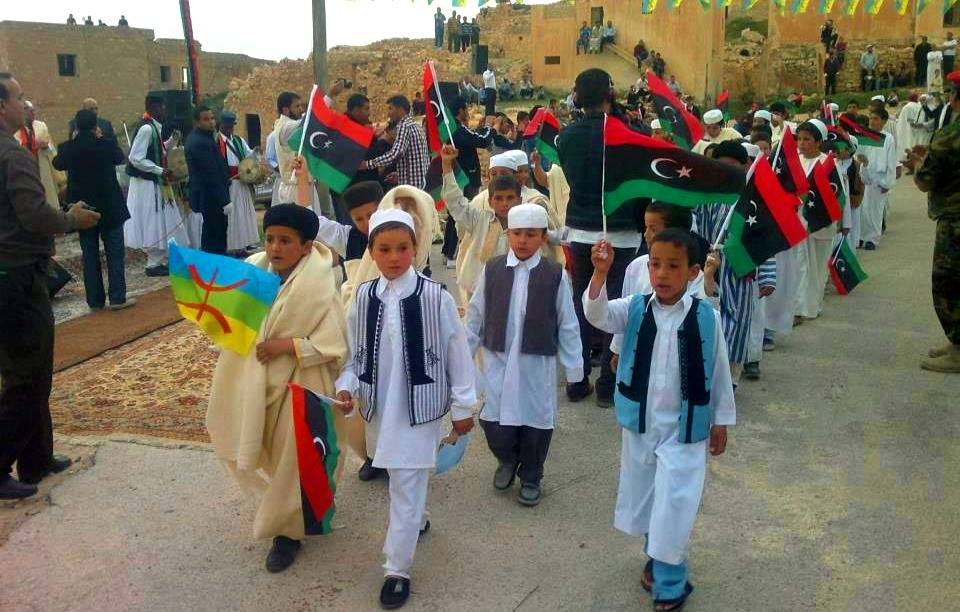 In a victory for Berber activists, Algeria officially celebrated Yennayer, the new year holiday of the Amazigh people, for the first time. President Abdelaziz Bouteflika said declaration of Yennayer as a national holiday was officially approved at a meeting of his Council of Ministers. Yennayer marks the first day of the agrarian calendar, celebrated by the Berber (Amazigh) people across North Africa on Jan. 12. This Yennayer marks the first day of the year 2968 in the Amazigh calendar, which starts counting from the enthronement of Shoshenq I in Egypt, initiating a Berber-ruled dynasty. The move to recognize Yennayer is part of a general effort by Algeria's government to permit greater expression of Amazigh culture in order to head off a separatist movement, marked by the recent proclamation of a Provisional Government of Kabylia in the country's Berber-majority eastern region.
But recognition of Yennayer was still controversial among Arab nationalists, who dismiss it as an "invented tradition." The debate extends to theories about the origins of word Yennayer, with some scholars claiming it derives from the Latin Ianuarius (January). Berbers hold that it derives form the words yen (one) and ayer (month) in their language, known as Tamazight.
Bouteflika's announcement of the Yennayer celebrations closely followed Berber protests in December, calling for the government to assign state funds for the protection and recovery of the Tamazight language. (Middle East Eye, Jan. 14; Al Jazeera, Jan. 12; Morocco World News, Dec. 28; Libyan Express, Dec. 17)
Neighboring Libya also saw its first official Yennayer celebrations last week, although not on a national scale. The locally ruling Amazigh Supreme Council declared the holiday within the Berber self-governing zone in the country's western Nafusa Mountains. Any open expression of Amazigh language or culture had been strictly banned under the Qaddafi dictatorship.
But there are signs of backsliding toward this intolerant stance elsewhere in the country. The Amazigh Supreme Council issued a statement protesting that a Berber activist in Benghazi, Rabee al-Jayash, had been arbitrarily detained by forces of the city's reigning warlord, Khalifa Haftar, for public speaking and writing in the Tamazight tongue. Al-Jayash apparently remains detained in Benghazi. (Amazigh World News, Libyan Express, Jan. 9)
Morocco, which has generally had more tolerant position toward Berber culture, still has no official Yennayer celebrations, and Amazigh leaders there, inspired by the developments in neighboring Algeria, are now pressing for recognition of the holiday. In late December, several Amazigh organizations signed a statement addressed to Prime Minister Saad Eddine el-Othmani, urging him to declare the day a national holiday in Morocco.
In Morocco, Yennayer is celebrated by both Arab and Berber communities, with some Arabs calling the festival Aam Alfilahi or Haguza, which means "agrarian year." Moroccan Berbers call it Id Suggas, meaning the "night of the year." (Al Jazeera, Jan. 12)
Photo: Amazigh World News