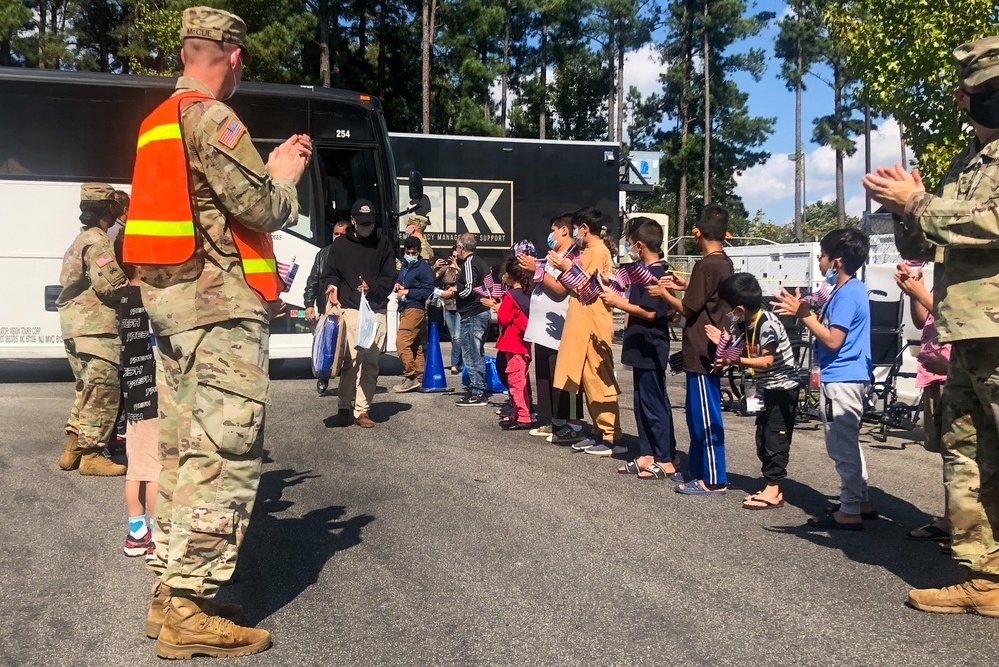 Some 36,400 Afghan refugees lack a clear path to US citizenship or permanent residency, according to a report released by the Department of Homeland Security (DHS) on Jan. 28. The report surveys the immigration status of more than 76,000 Afghan refugees now under the supervision of Operation Allies Welcome (OAW), a DHS-coordinated program aimed at resettling Afghans within the United States. OAW, initiated on Aug. 29, is the domestic counterpart to Operation Allies Refuge (OAR), the military effort to evacuate select Afghan citizens after their country fell to the Taliban that month.
Traditionally, refugees admitted to the US become eligible for permanent residency a year after resettlement. But due to the swift fall of the Afghan government, the administration of President Joe Biden opted to bypass the usual lengthy procedure in favor of "humanitarian parole," a mechanism that allows for relocation and employment-eligibility for two years without a direct path to legal residency.
Of the 76,000 refugees surveyed, 3,529 are lawful US residents and another 3,290 hold Special Immigration Visas (SIVs), which establish permanent residency. The DHS reports that a further 36,821 evacuees have applied for an SIV, "on the basis of having been employed by or on behalf of the US Government or the International Security Assistance Force." This leaves the outstanding 36,433 without a clear avenue to permanent residency. This group includes family members of US citizens, extended family of SIV holders and applicants, and of those who might qualify through other programs.
Elsewhere, Afghan refugees face "pushbacks" and worsening conditions, as some countries resist resettlement altogether.
From Jurist, Jan. 30. Used with permission.
Photo of evacuees arriving at Fort Lee, Va., via Homeland Security Today