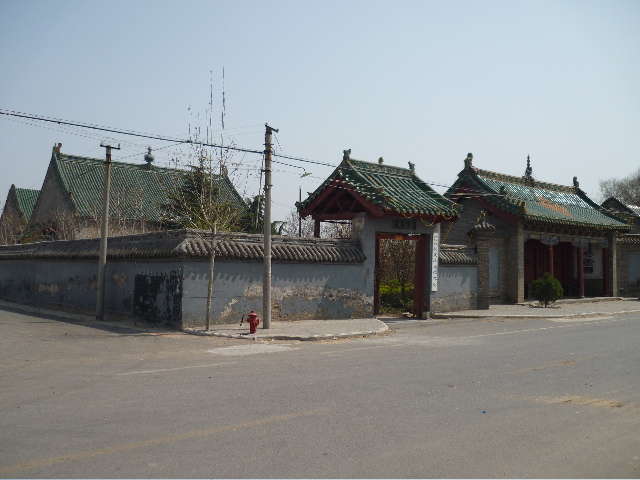 Photo Essay by Sarkis Pogossian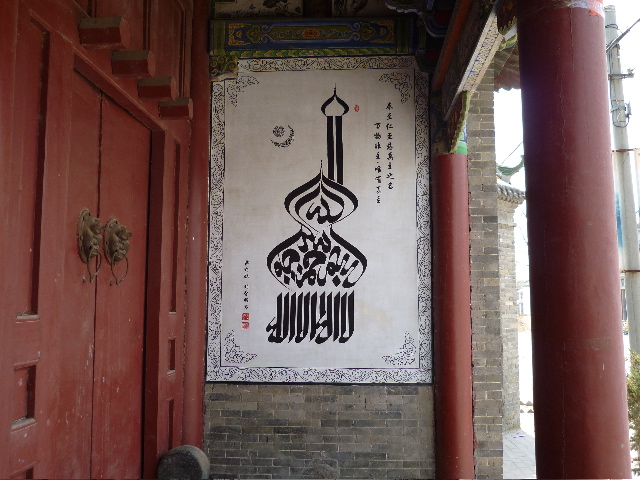 Calligraphic work at Zhuxian mosque: the shahada ("There is no god but Allah…") in the form of a mosque and minaret.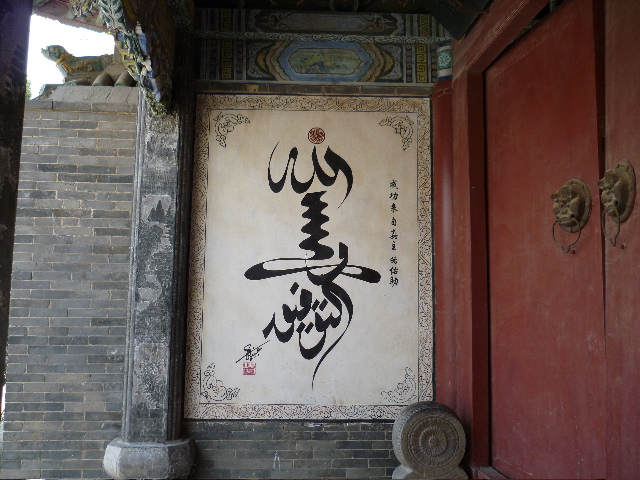 Attaqi Allah (presence of God)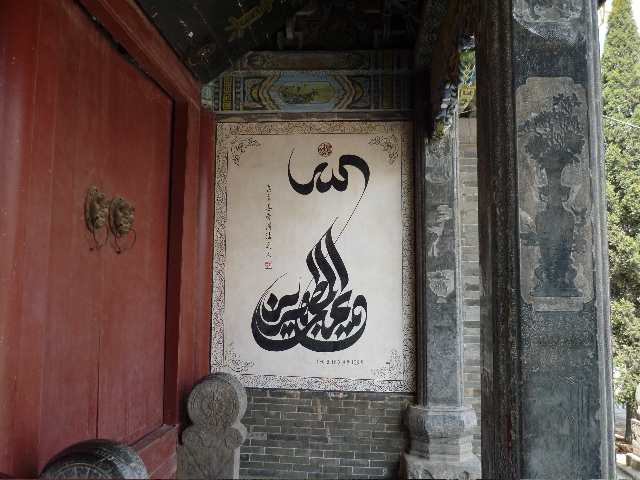 Bismillah ar-Rahman ar-Rahim (In the name of Allah, the Beneficent, the Merciful)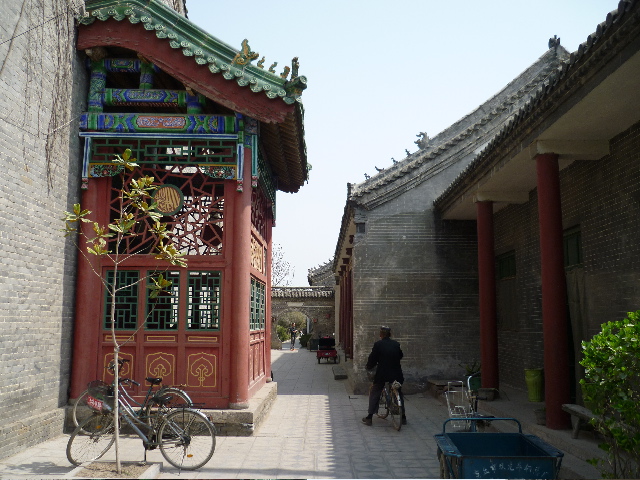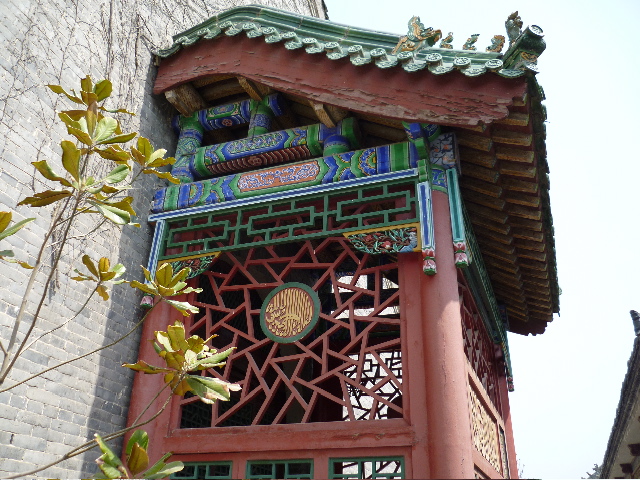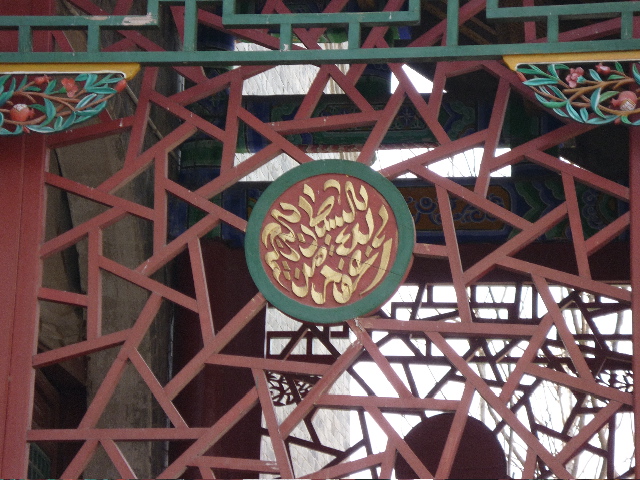 The name of Allah in woodwork blending Chinese and Arabic styles.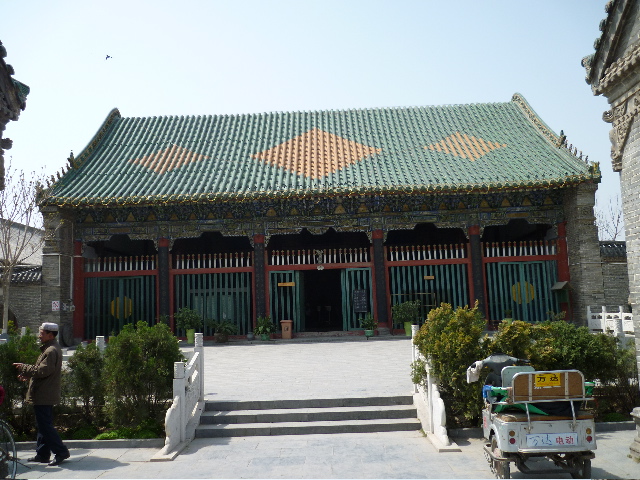 Courtyard of the Zhuxian mosque.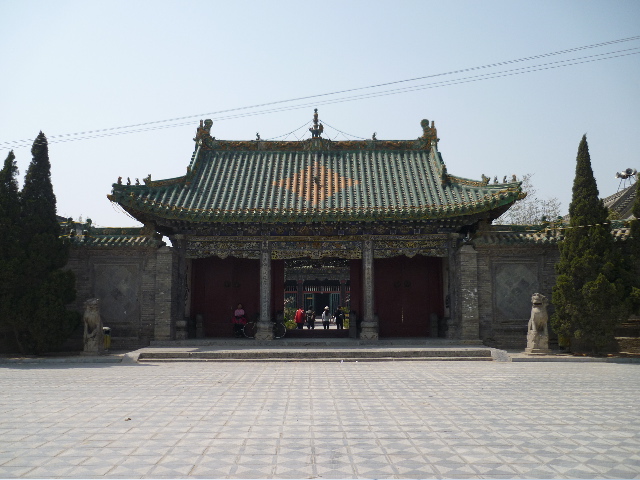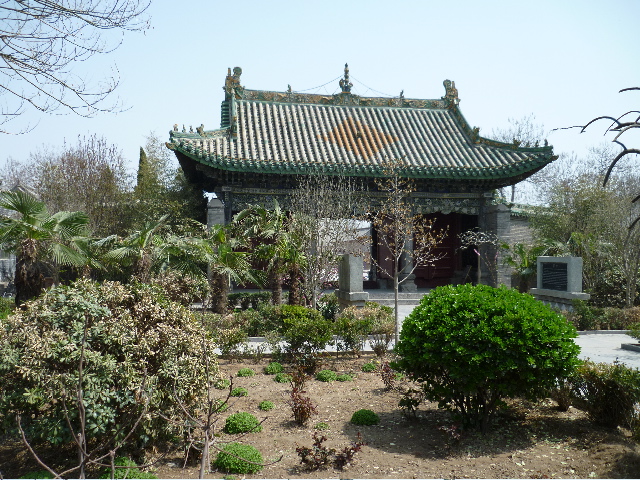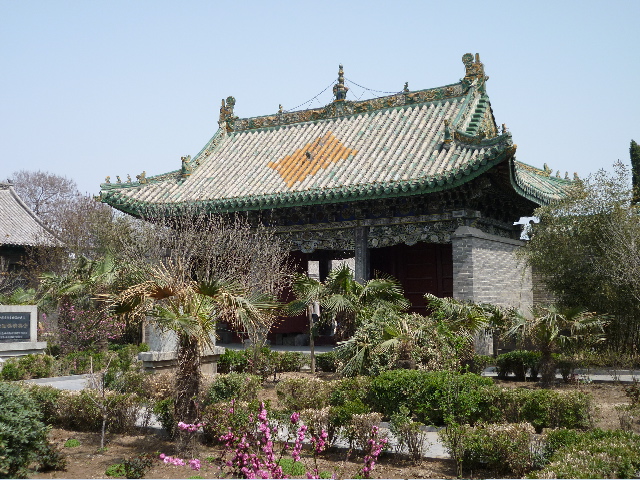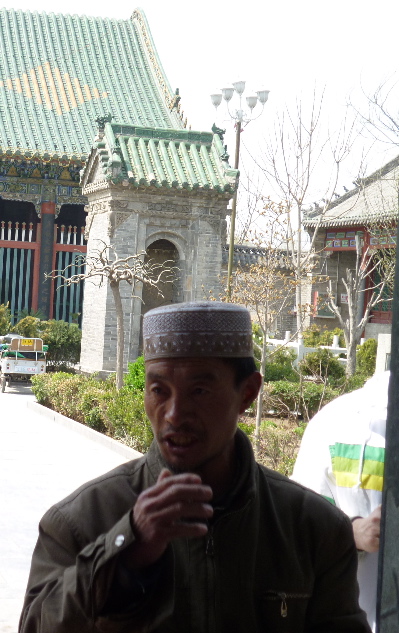 Worshiper at the Zhuxian mosque.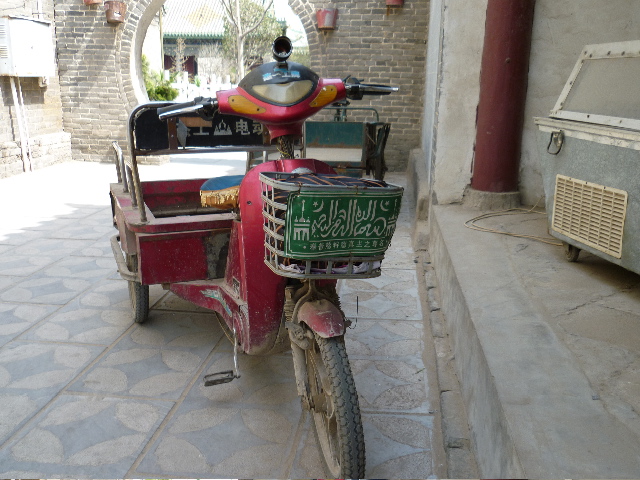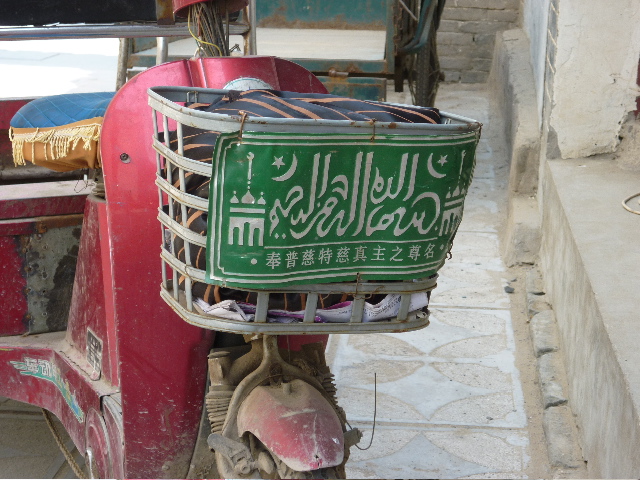 Hui nationality license plate with Bismillah.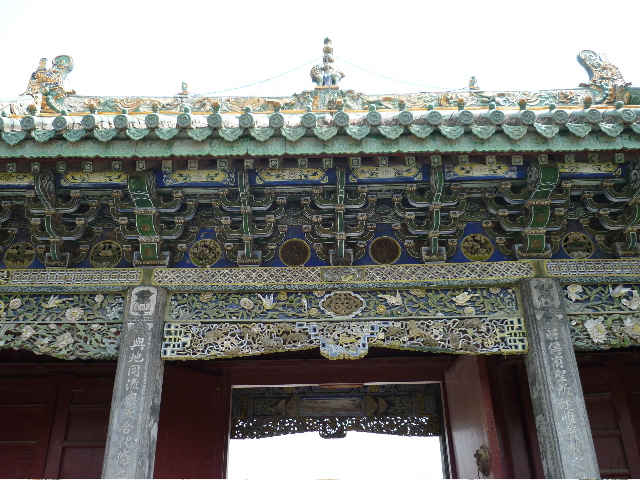 Woodwork at Zhuxian mosque.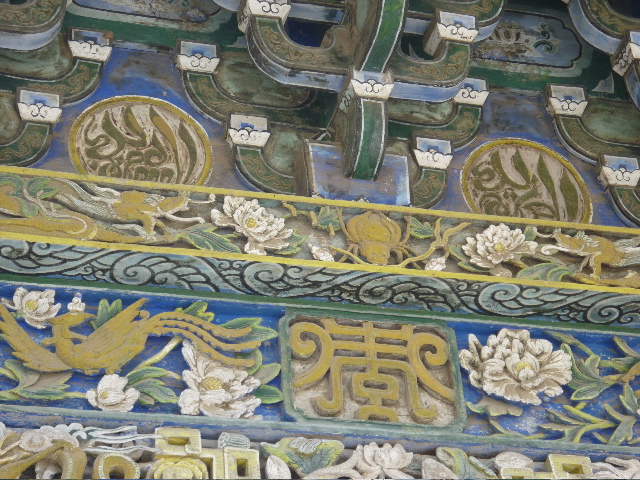 Woodwork with Chinese and Arabic calligraphy.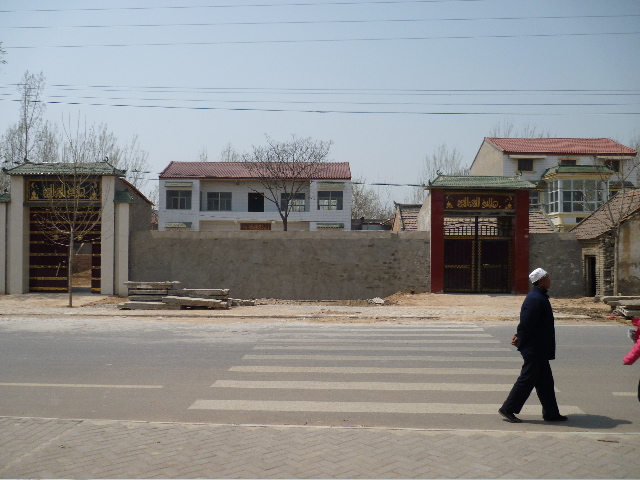 Street scene in Zhuxian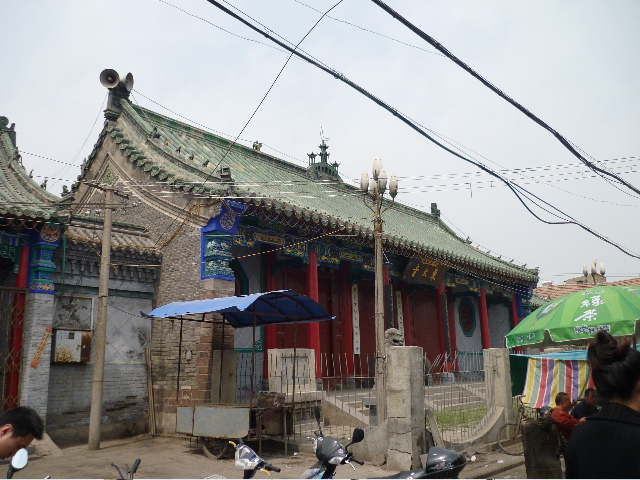 Kaifeng's Dongda Si, or Eastern Grand Mosque.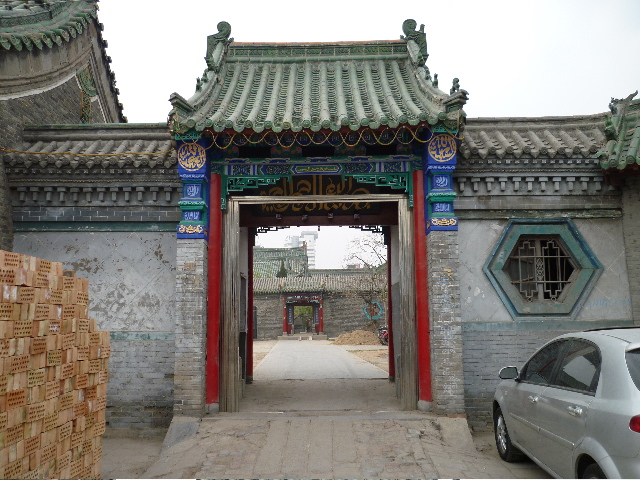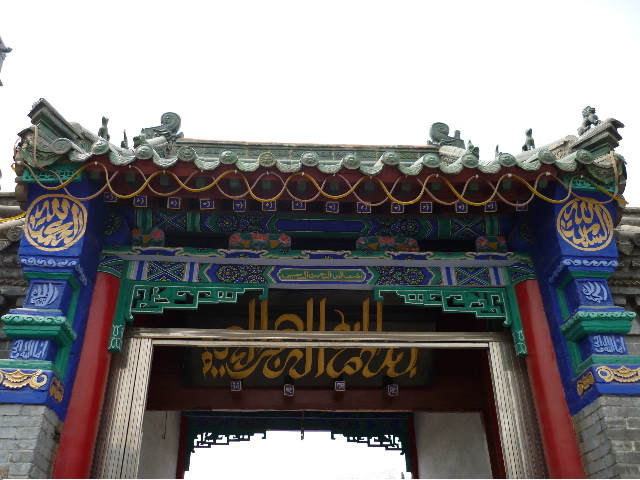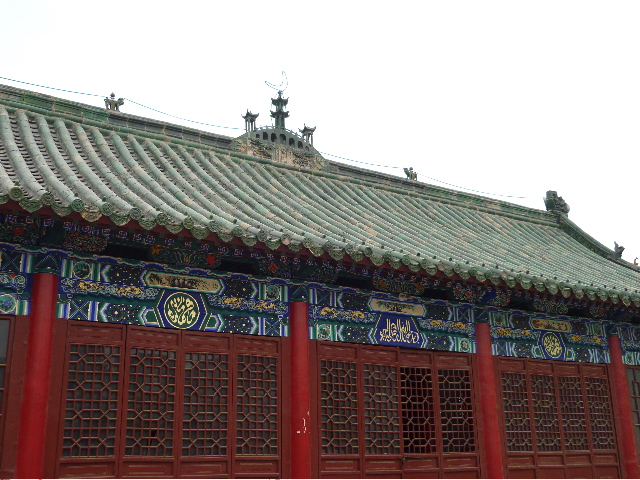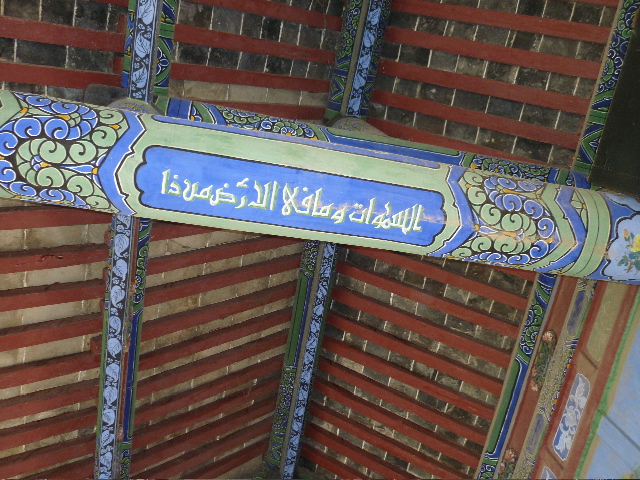 Kufic or Uighur script?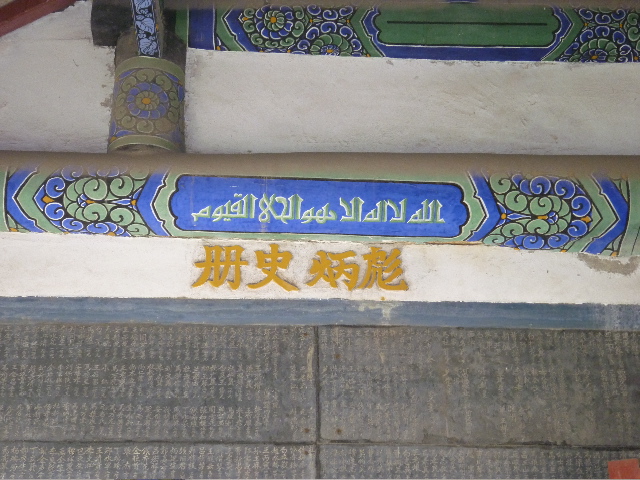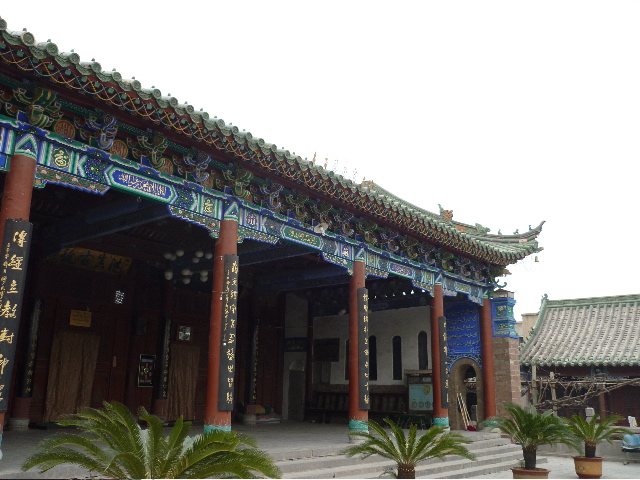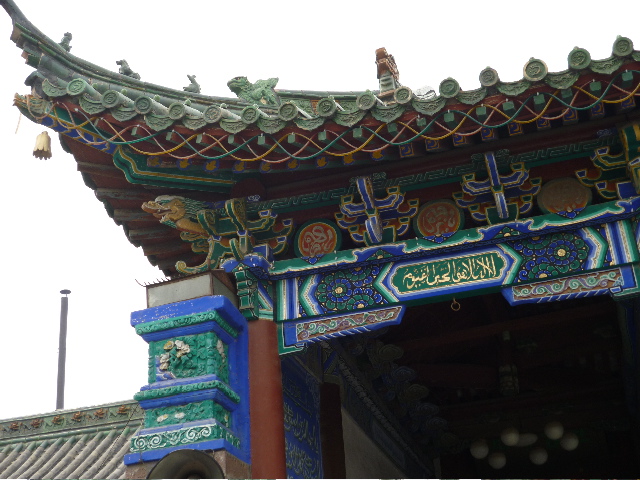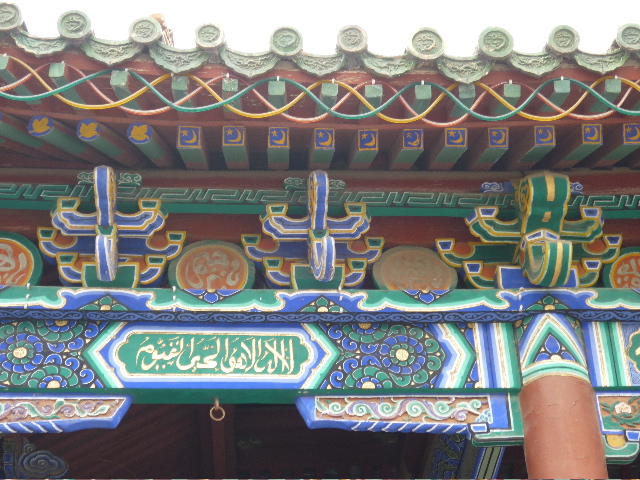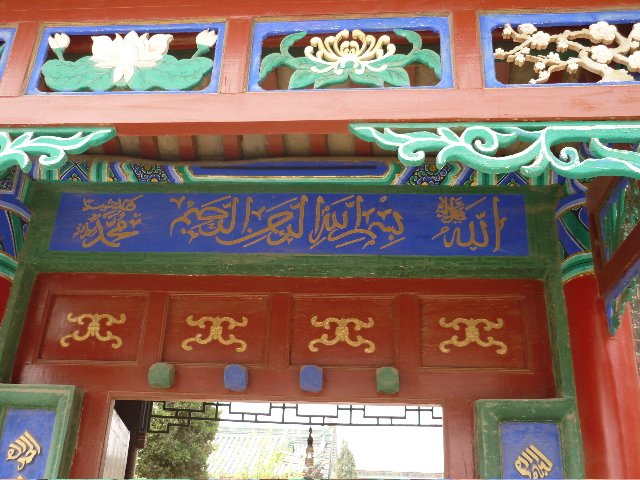 Bismillah flanked by the names of Mohammad and Allah.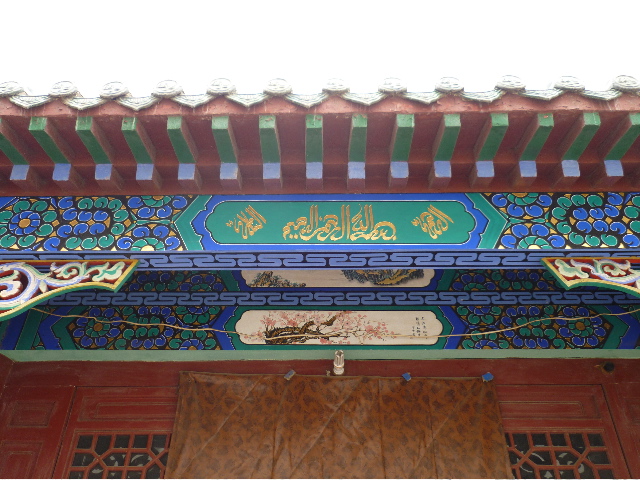 Another bismillah.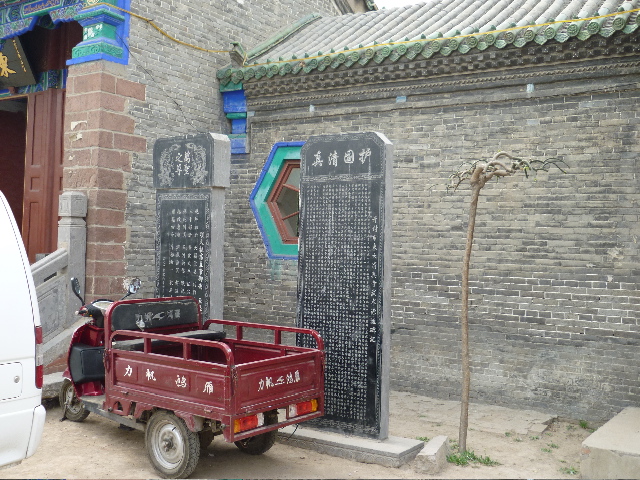 Stelae at Dongda Si.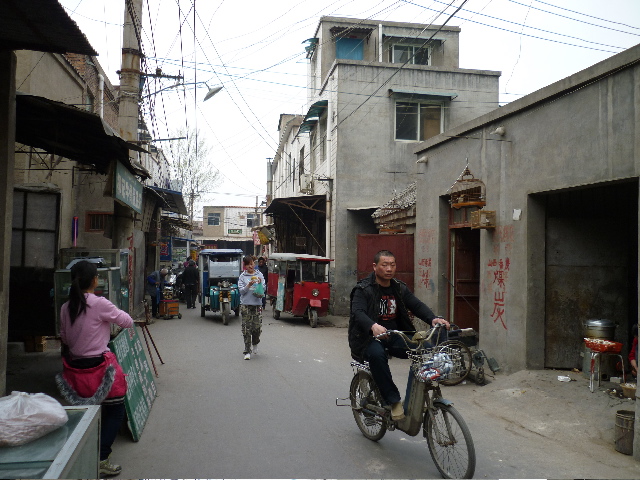 Street scene outside Dongda Si