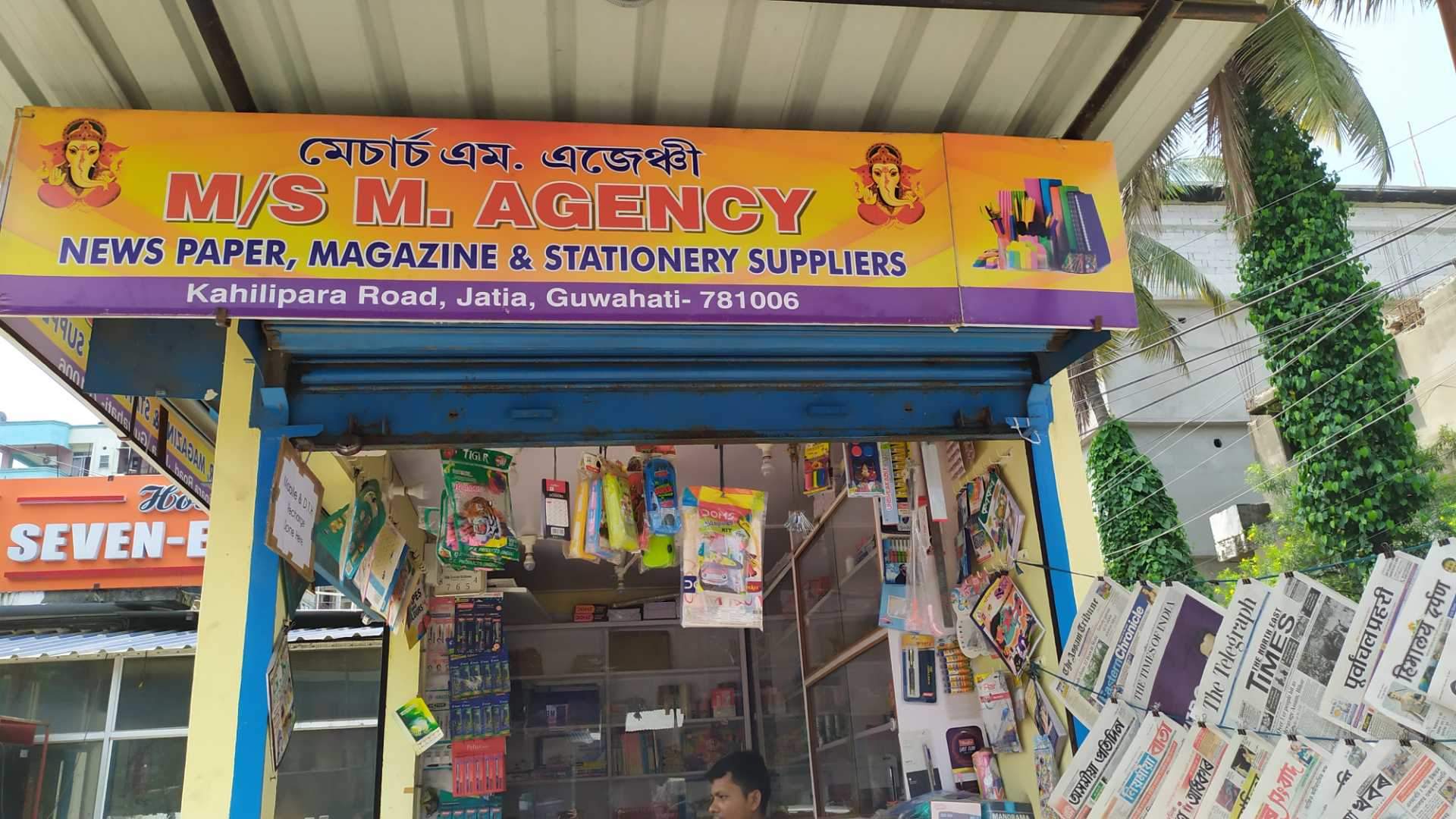 by Nava Thakuria, CounterVortex
As an unprecedented lockdown imposed in response to the COVID-19 pandemic continues across India, the country's newspaper groups face an uphill battle to maintain their devoted readership. The complete shutdown, to last at least through April 14, instantly prevented deliveries of morning papers to readers' doorsteps, and rumors spread that a paper itself could carry the novel coronavirus. Many publishers have been forced to drastically reduce their circulation figure.
Prime Minister Narendra Modi announced the lockdown in a televised address to the billion-plus nation on March 24. The death toll from COVID-19 in India now stands at 275.
For newspapers, the first impacts were felt in Mumbai where the vendors refused to work because of COVID-19 menace. Management of all the city's print media houses resolved to suspend publication after a meeting with leaders of the Brihanmumbai Vruttapatra Vikreta Sangh (BVVS), the newspaper vendors' union. The decision was shortly followed by publishers in Bangalore, Hyderabad, Bhopal, Thane, Pune, Nagpur and other cities.
However, management of The Times of India, The Indian Express, The Hindu, Hindustan Times, Mid-Day, and other newspapers have made it clear that even though no physical editions would hit the stands, content would continue to be available on the internet.
Many media houses started sharing the PDF version of the complete newspaper free of cost.
Magazines have also been hit. Acclaimed news magazine Outlook, Hindu-nationalist mouthpiece Organiser, sports magazine Sportstar, Karnataka's weekly Taranga, Assam's popular magazine Prantik, and others have suspended their print editions. Most of them vowed to continue their digital versions for the readers. The voice of ethnic Indians in the USA, Gopal Raju's 50-year-old weekly India Abroad, also faced the same fate on March 29.
The closures have especially hit Guwahati, Imphal, Agartala and Aizawl in northeast India. The region with a population of over 60 million supports over 50 morning dailies in different languages including Assamese, Bengali, Boro, Meitei, Karbi, Khasi, Mizo, Nagamese and Nepali, as well as English and Hindi.
A few viral posts on social media identifying newspapers as a potential coronavirus carrier created panic for hundreds of newspaper agents and hawkers, along with other media employees. Residents collectively prevented the vendors from delivering newspapers in some localities.
The World Health Organization (WHO) in its Q&A page on COVID-19, however, states: "The likelihood of an infected person contaminating commercial goods is low and the risk of catching the virus that causes COVID-19 from a package that has been moved, travelled, and exposed to different conditions and temperature is also low." This text is quoted on the website of the New York Times, which continues to publish a print edition.
Nonetheless, the fear is taking a toll on newspapers worldwide. From Sylhet in Bangladesh to Colombo in Sri Lanka, from Rabat to Rome to American cities like Pittsburgh and Seattle, daily and weekly newspapers have announced the temporary suspension of print editions.
India, the largest democracy in the world, today supports over 82,000 registered newspapers with a cumulative daily circulation of 11 crores (110 million), estimated to be a Rs 32,000 crore (US$5 billion) industry. As India has been improving its literacy rate, now estimated at 75%, more citizens develop the capacity and resources to access newspapers and digital platforms. As more middle-class Indian families start using the internet, advertisement revenues for traditional media have slowly shifted to digital platforms. This shift is of course now dramatically accelerating.
However, internet access has now been harshly limited in Jammu & Kashmir for eight months in response to the political crisis there—the longest such shut-down on the planet.
It also need not to be reminded that a newspaper in India is sold in the market at a lower price than its actual cost. The deficit is made up by commercial advertisers. Moreover, traditional advertisers from sectors like the automobile industry, construction, home appliances, private education, travel, hospitality, etc. have themselves faced the shutdown and consequent restriction on their resources.
Newspapers may have to significantly depend on government advertisements in the post-corona period. This situation has clear political implications, and is particularly alarming for regional newspapers like those published from Guwahati, Imphal, Agartala and Aizawl, which may not be seen as a priority by the central government.
A host of media houses in India's northeast—including Asomiya Pratidin, The Assam Tribune, Dainik Janambhumi, Niyomiya Barta, Dainik Asom, Amar Asom, Purvanchal Prahari, Sadin, The North East Times, The Meghalaya Guardian and others—have issued a collective statement stressing that there is no scientific proof for newspapers carrying the coronavirus to readers.
The world will eventually return to some kind of normality after the ravages of COVID-19 pass. But whether newspapers, and especially regional ones in places like northeast India, will be able to revive in the post-corona era is an open and difficult question.
———
Nava Thakuria is a wirter and media activist based in Guwahati, northeast India.
A different version of this story appears in Indian Printer & Publisher.
Photo by the author.
See also:
2019: INDIA IMPROVES JOURNO-MURDER INDEX
by Nava Thakuria, CounterVortex
CounterVortex, December 2019
HOW INDIA COMPLICATED KASHMIR DISPUTE
by L. Ali Khan, Jurist
CounterVortex, August 2019
DEATH OF LITERACY: DIGITAL TOTALITARIANISM
by Bill Weinberg
CounterVortex, February 2015
—————————-
Special to CounterVortex, April  12, 2020
Reprinting permissible with attribution