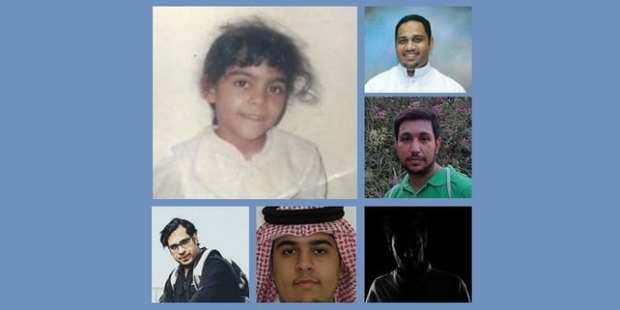 Saudi rights advocates are warning of the possible imminent beheading of detained activist Israa al-Ghomgham, who has been provisionally sentenced to death by a Riyadh court. At an Aug. 6 hearing before the Specialized Criminal Court in the capital, the Public Prosecutor recommended the death penalty for six defendants, including Ghomgham and her husband, Moussa al-Hashem, who have been held for nearly three years on charges related to anti-government protests in the Shi'ite-majority eastern region of Qatif. The charges include "participating in protests," "incitement to protest," "chanting slogans hostile to the regime," "attempting to inflame public opinion," "filming protests and publishing on social media," and "providing moral support to rioters." The prosecutor called for their execution based on the Islamic law principle of ta'zir, in which the judge has discretion over the definition of what constitutes a crime. A judge is expected to either confirm or reverse the death penalty recommendation at Ghomgham's next hearing in October.
"Sentencing a female human rights defender to death is a dangerous precedent in Saudi Arabia," said Ali Adubisi, director of the European Saudi Organisation for Human Rights (ESOHR). Adubisi said all the charges against Ghomgham were related to her activism, and that none involved use of violence. "It's largely a revenge against the Arab Spring, and a punishment for Qatif, which witnessed the largest protests since 2011," Adubisi told said.
The preliminary death sentence against Ghomgham has prompted a campaign for her release on social media, with many warning this could be the first time Saudi Arabia executes a female political activist. A video from 2015 showing the beheading of a Saudi woman was spread on social media, erroneously identifying the woman as Ghomgham. Relatives and supporters have refuted reports that Ghomgham has been executed.
A UN report released in June stated that Saudi Arabia is systematically using its counterterrorism laws to suppress human rights advocacy. "Those who peacefully exercise their right to freedom of expression are systematically persecuted in Saudi Arabia," the report said. "Many languish in prison for years. Others have been executed after blatant miscarriages of justice."
Saudi Arabia remains "one of the most prolific executioners in the world," beheading at least 100 people in 2017 alone, according to Amnesty International. According to the latest tally by ESOHR, at least 58 people, most of them Shi'ite, are currently on death row in Saudi Arabia. (HRW, Aug. 21; Middle East Eye, Aug. 20)
Photo of Israa al-Ghomgham as a child, with her co-defendants, via Middle East Eye