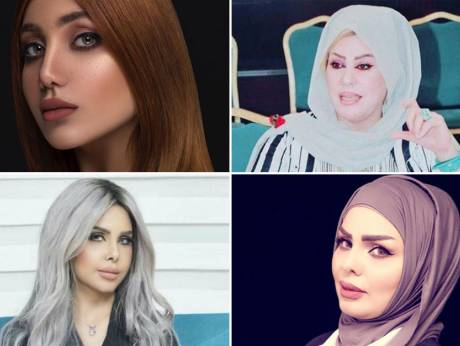 Tara Fares, an Iraqi model and Instagram star, was shot dead at the wheel of her car as she was driving through central Baghdad Sept. 27. The 22- year-old, who has 2.7 million followers on social media, was slain in broad daylight by two men on a motorbike. The assassination has sparked outrage among her fans and admirers. One social media user wrote: "I should note that she was critical of her society and religious misogyny. She was…killed for simply being a woman who doesn't obey their misogynistic rules and challenges them." Fares' murder was the fourth in a series of killings that targeted prominent and outspoken women in the country over the past weeks. Just days earlier, Souad al-Ali was shot dead in Basra, as she and her husband were getting into their car. Al-Ali was a women's rights activist, and one of the major organizers of the recent popular protests in Basra. August was the slaying of Baghdad beauty salon woner Rasha Hassan and plastic surgeon Rafifi Yasiri; both were found dead in their homes. Shimaa Qasim, the 2015 Miss Iraq and current model and Instagram star, has since been receiving death threats, prompting her to flee the country.
Nibras al-Maamouri, head of the Iraqi Women Journalists Forum (IWJF), said the targeting of prominent women in Iraq has "greatly increased." She told the New York Times: "This is not something new, but to reach to the level of direct killing in front of people is dangerous," (Rudaw, Oct. 8; CNN, Yahoo News, Oct. 4; Gulf News, Oct. 2; NYT, Sept. 29)
Yanar Mohammed of the Organization of Women's Freedom in Iraq (OWFI) has also had to leave the country due to threats. She spoke to DW at the Baghdad airport as she was awaiting her flight out Oct. 6. "The killings have been done against women who reveal their bodies, who reveal theor faces, who are outspoken about women's rights, women who did not submit to the conventional Islamic ways which the Iraqi government is focing on the people. All of the women in Iraq are under terror now. And the message is that women should not be in public forums."
Noting that a TV host called Fares a "whore" after her death, Mohammed added: "The killoings are followed by a wave of smearing the reputation of the victim In every case the public is told that the woman was promiscuous and killed by her husband or that she was a drug addict or moving drugs…"
Prime Minister Haider al-Abadi has ordered an investigation into the killings. But Mohammed is skeptical. "The police are collaborating with the murderers and covering up for them," she said. " We never get the exact story."
Image via Gulf News