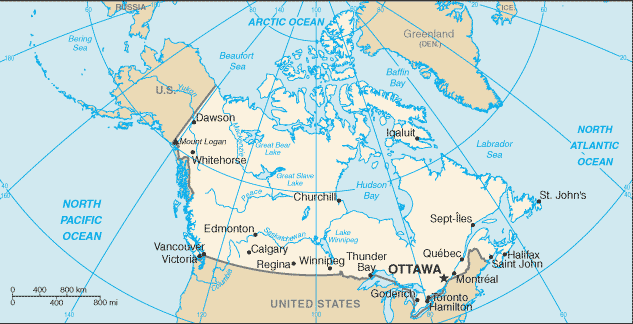 The Supreme Court of Canada ruled unanimously July 26 in favor of the Inuit community of Clyde River, Nunavut, which has for the past three years fought to stop seismic testing in their Arctic waters. The Court found that the Inuit were not properly consulted on the oil exploration project off Baffin Island. The decision nullified a five-year seismic testing permit issued by the National Energy Board (NEB) in 2014. The justices wrote that the NEB's consultation process with the community was "significantly flawed," paying little respect to the aboriginal rights of the Inuit and their reliance on local marine mammals for subsistence.
"Clyde River, a tiny hamlet in Baffin Island, Nunavut, surmounted nearly impossible odds," Nader Hasan, Clyde River's legal counsel, said at a press conference at the Supreme Court building. In a comment directed to Prime Minister Justin Trudeau, he added: "I hope for Mr. Trudeau and his Cabinet that this decision today functions as a bit of a wakeup call… Government cannot simply pay lip service to solemn, constitutional obligations."
Yet in a related decision that day, the Supreme Court unanimously ruled against the Chippewas of the Thames First Nation. The decision allows Enbridge to proceed with plans to increase capacity of its 40-year-old Line 9 pipeline. The pipeline runs from Sarnia, Ont., to Montreal, cutting through the traditional and treaty territory of the Thames First Nation.
The Chippewas of the Thames argue that they were not adequately consulted prior to the project's construction. "We are tremendously disappointed in this ruling," stated Anishinabek Nation Grand Council Chief Patrick Madahbee. This is not the end. We will continue to support Chippewas of the Thames in this toilsome fight for our rights. The United Nations Declaration on the Rights of Indigenous Peoples, Section 35 of the Constitution Act, the treaty relationship, and the 10 principles outlined by Justice Minister Raybould speak to a Nation-to-Nation relationship, not about third-parties that do not have any business in a Nation-to-Nation relationship."
Clyde River joined the Chippewas at the Supreme Court for back-to-back hearings in November 2016, as both suits concerned the NEB's neglect of proper indigenous consultation. (Indian Country Today, July 26)