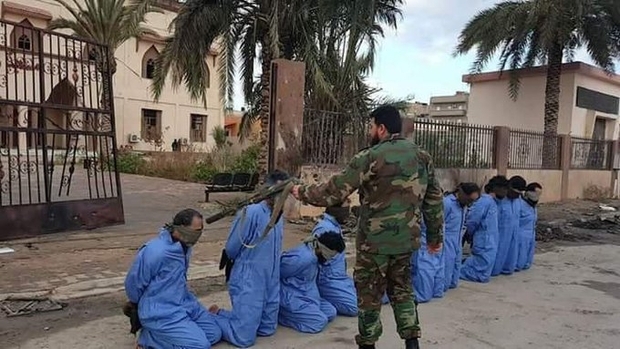 The International Criminal Court (ICC) prosecutor has called upon Libyan authorities to surrender military commander Mahmoud al-Werfalli, who is accused of war crimes including mass executions and summary killings. Fatou Bensouda told the UN Security Council May 9 that Werfalli, along with Saif al-Islam Qaddafi and Al-Tuhamy Khaled (intelligence chief under the Qaddafi dictatorship), has yet to be handed over to the court. Despite the warrant out for his arrest, she said there are now "credible allegations" that he has committed further murders which may also be prosecuted as war crimes. "The Libyan people deserve answers," Bensouda said, adding that suspects cannot continue to be "sheltered."
Werfalli, a special forces commander, served in the al-Saiqa Brigade, an elite force within military leader Khalifa Haftar's self-declared Libyan National Army (LNA). The warrant for Werfalli, which the ICC issued last August, accuses him of directing or participating in a series of summary executions of 33 prisoners between June 2016 and July 2017 in the eastern city of Benghazi and the surrounding areas.
After the ICC announced it was seeking Werfalli's arrestt, the LNA said that it was investigating him and had detained him, although his whereabouts remained unclear. Since then, Werfalli has emerged at large. In January, fresh footage emerged which showed him carrying out summary executions. The footage appeared to show the executions taking place in front of Benghazi's Bayaat al-Radwaan mosque, after a twin bombing on Jan. 23 left at least 37 people dead.
"The case of Werfalli demonstrates the crucial importance of the timely arrest and surrender of individuals subject to ICC arrest warrants," Bensouda said. (Middle East Eye, May 10)
Photo via Middle East Eye