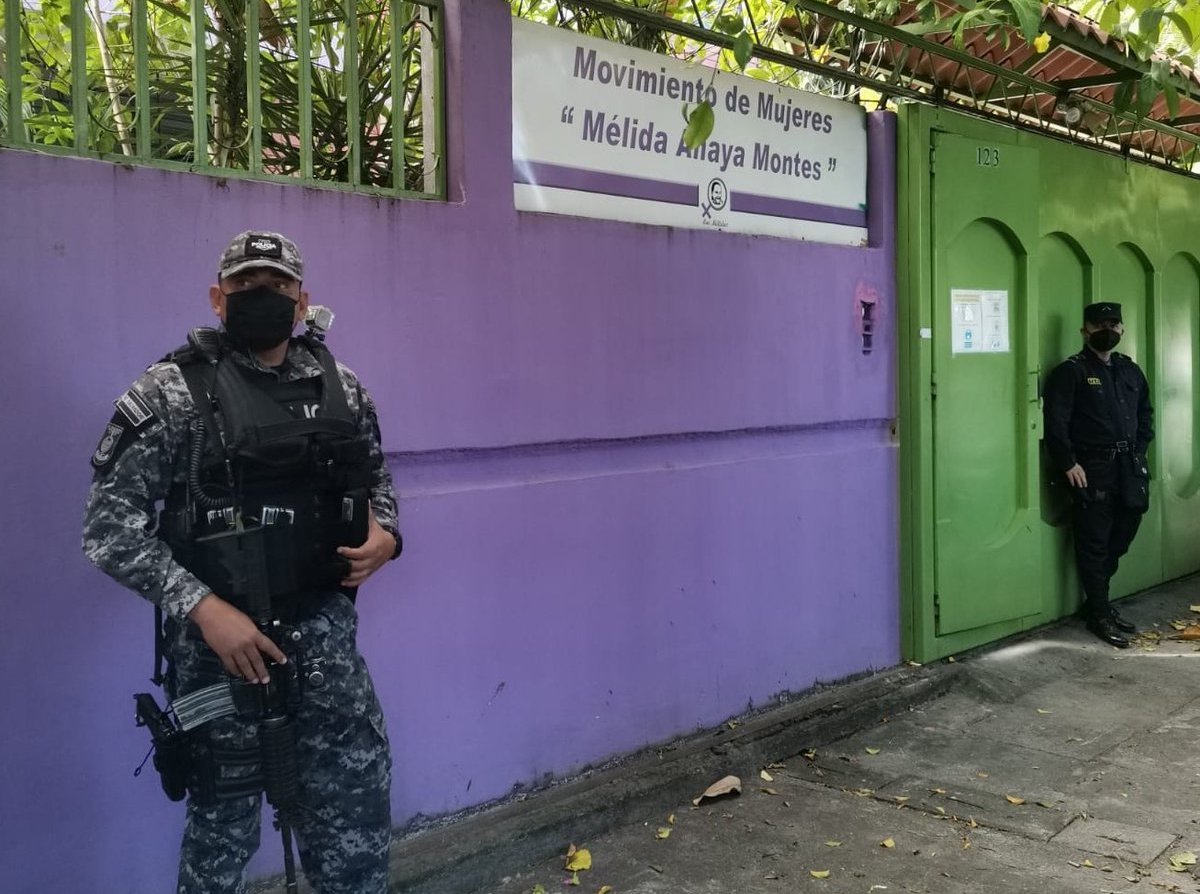 Agents of El Salvador's Fiscalía, backed up by police troops, raided seven non-governmental organizations Nov. 22, ostensibly on the grounds of investigating "corruption." The Salvadoran popular movement describes the raids as the latest in an escalating campaign of political persecution by President Nayib Bukele against voices critical of the regime. Among the groups targeted were Las Mélidas, a long-standing women's rights organization, and PRO-VIDA, a humanitarian group that works in areas of healthcare, ecology, and strengthening of democratic institutions. Also targeted were the Coordinator of Communal Projects of El Salvador (PROCOMES), the Salvadoran Foundation for Democracy & Social Development (FUNDASPAD), the Helping Hand Foundation (Una Mano Amiga), the Association of Tecleña Women (AMTSV), and the Environmental Association of Santa Ana (FUNDASAN).
No arrests were made, but the legal respresentative for Bukele's office warned that criminal charges will likely be brought against members of the targeted organizations.
In a statement following the raids, a representative of Las Mélidas condemned them as "unjustified" and meant to "criminalize" the group's initiatives, which include literacy, violence prevention, sexual health campaigns, and other programs serving the country's most marginalized women.
The raids take place as the Salvadoran legislature considers a proposed "Foreign Agents Law" meant to delegitimize and suppress organizations that receive international funding by forcing them to register as "foreign agents" and prohibiting them from carrying out "political" activities that are deemed to "disturb public security" or threaten "social and political stability." Violations would result in massive fines and the loss of legal status, thus giving the administration broad license to selectively target opposition groups.
If approved by the legislature, the law would also place heavy taxes on all international donations to NGOs, in essence appropriating funds meant to respond to the urgent needs of some of the country's most vulnerable populations.
The proposed law has been widely denounced, including by the United Nations, which described it as a "clear violation of El Salvador's international human rights commitments."
From CISPES, Nov. 23, with additional coverage from La Prensa Gráfica, El Diario de Hoy
Photo via Twitter