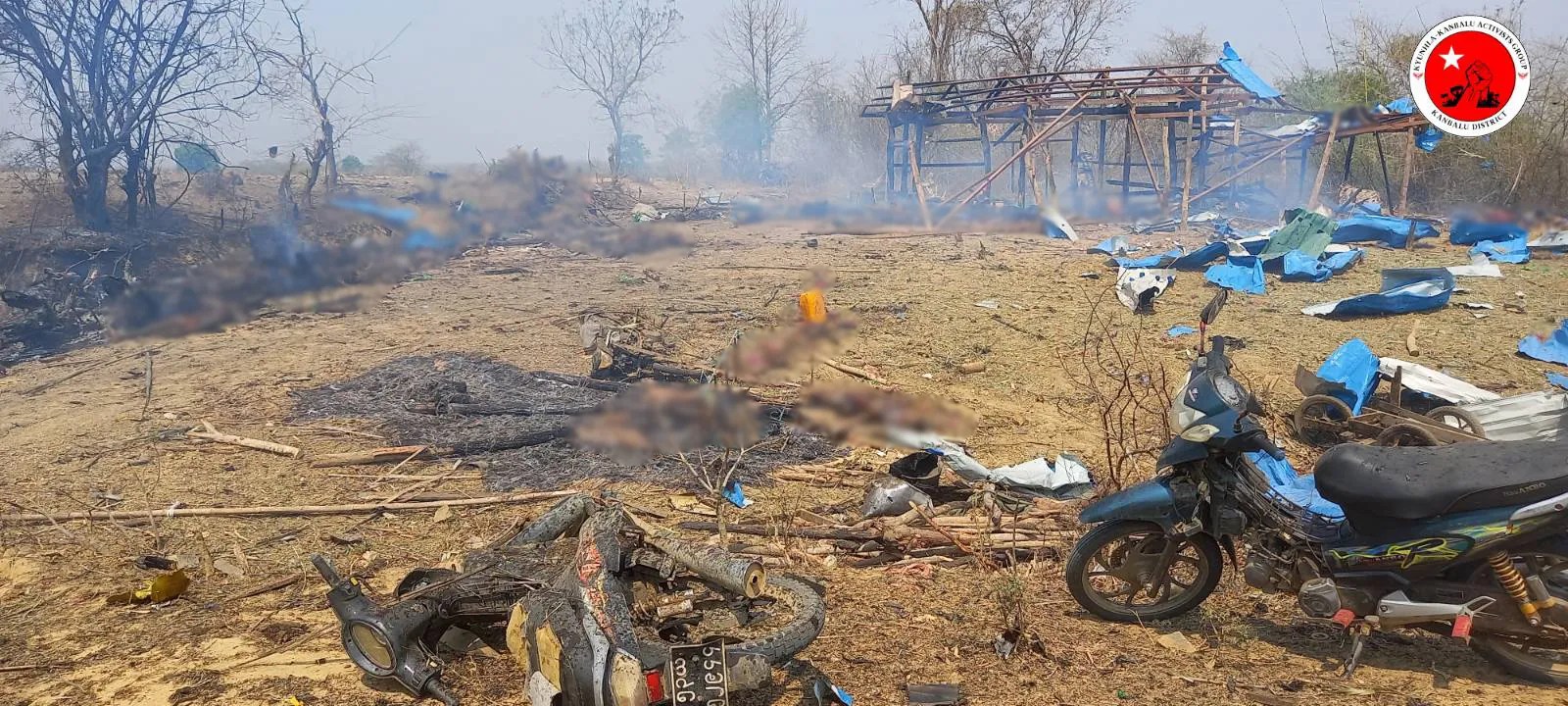 More than 100 people, including children, are reported killed in an April 11 air-strike carried out by the Burmese military on a village in Sagaing region controlled by the democratic opposition. The raid on Pa Zi Gyi village, located within Kanbalu township, came as some 150 residents had gathered to attend the opening ceremony of a new Township People's Administration office loyal to the opposition National Unity Government (NUG). A local representative of the NUG's armed wing, the People Defense Force (PDF), said that a fighter jet dropped two bombs on the crowd before a helicopter gunship swooped in and opened fire on the survivors. (Myanmar Now, Mizzima)
UN High Commissioner for Human Rights Volker Türk condemned the attack, stating:
I am horrified by reports of today's airstrikes by Myanmar fighter jets on a community hall in the Sagaing region, an opposition stronghold in the northwest of the country, that killed dozens of people, including women and children. It appears schoolchildren performing dances, as well as other civilians…were among the victims. A helicopter gunship then reportedly fired on those fleeing the hall…

Despite clear legal obligations for the military to protect civilians in the conduct of hostilities, there has been blatant disregard for the related rules of international law.
The attack came amid Thingyan, the traditional Burmese new year festival. Thingyan normally sees millions of Burmese returning to their hometowns to celebrate with family, but this year the internal conflict has disrupted this tradition. The United Nations estimates 1.3 million people have been displaced and tens of thousands of homes destroyed in response to the post-coup armed uprising against military rule. (Frontier Myanmar)
Photo via Myanmar Now