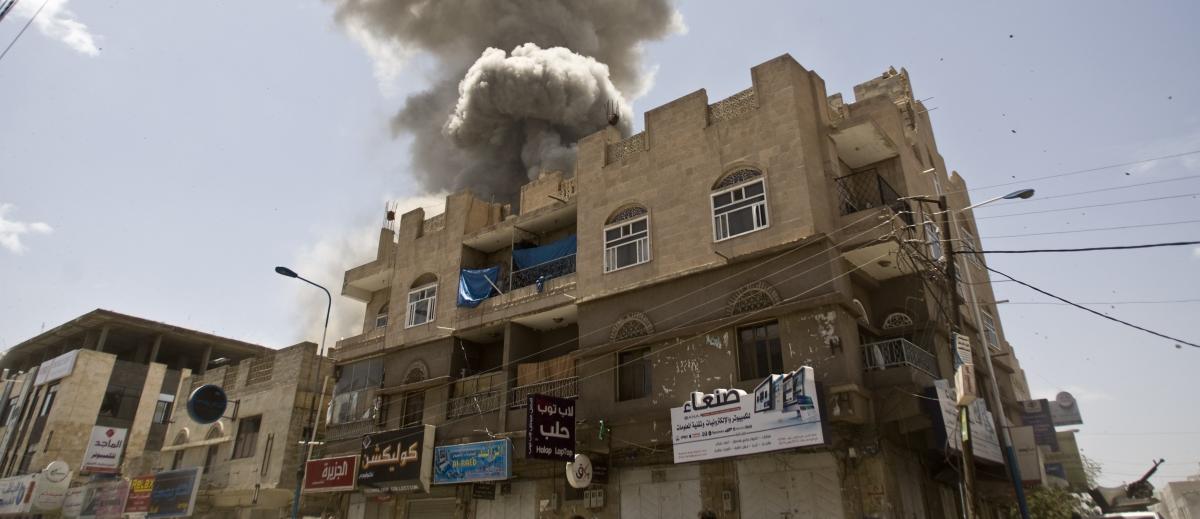 Three human rights organizations on June 3 filed a lawsuit in France against three arms manufacturers for aiding and abetting war crimes and crimes against humanity in Yemen. The European Center for Constitutional & Human Rights (ECCHR), Mwatana for Human Rights and Sherpa allege that Dassault Aviation, Thales and MBDA France, through their military sales to Saudi Arabia and the United Arab Emirates (UAE), have enabled the killing of Yemeni civilians. Humanitarian organizations and rights groups have charged that air-strikes from the Saudi-UAE military coalition have targeted civilians and civilian infrastructure since 2015.
According to Mwatana for Human Rights executive director Abdulrasheed al-Faqih:
The coalition's airstrikes have caused terrible destruction in Yemen. Weapons produced and exported by European countries, and in particular France, have enabled these crimes. Seven years into this war, the countless Yemeni victims deserve credible investigations into all perpetrators of crimes, including those potentially complicit. We're hoping that French courts can play a role in starting to fill the current cavernous accountability gap in Yemen.
Amnesty International estimates that eight billion euros worth of French arms sales have gone directly to the UAE and Saudi Arabia. In particular, Amnesty charges that Dassault has sold combat aircraft to the UAE, MBDA has sold long-range missiles to Saudi Arabia and Thales has provided target designation pods to both Saudi Arabia and the UAE.
From Jurist, June 4. Used with permission.
Photo via Jurist