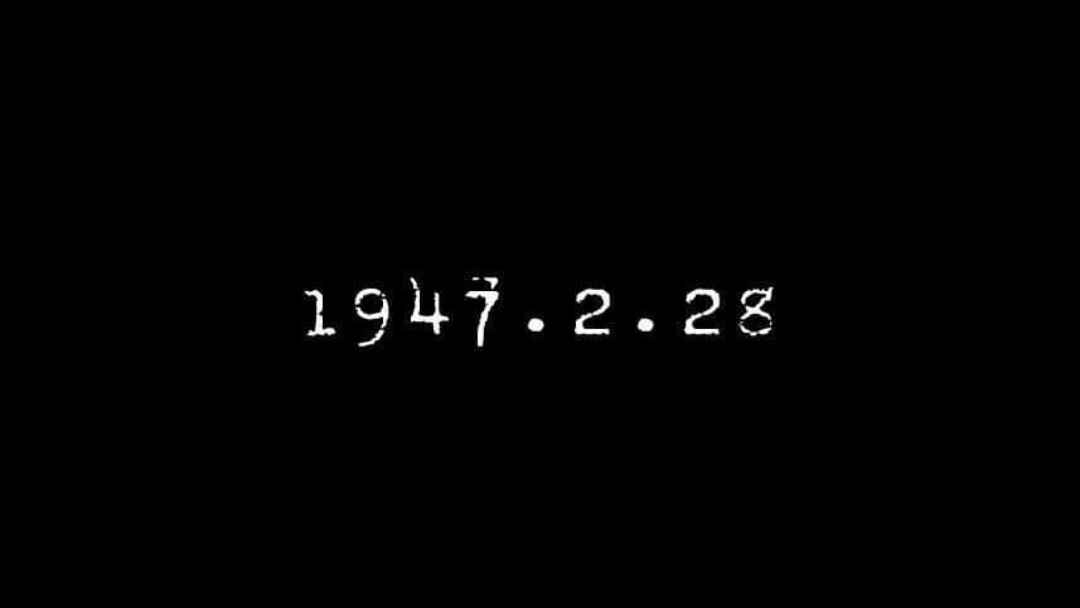 Some 1,000 activists from various civic groups marched in Taipei on Feb. 22, commemorating the 73rd anniversary of the "228 Incident"—the 1947 uprising and massacre that marked the beginning of Taiwan's "White Terror." Li Ssu-yi, chair of TW Gong Sheng, a youth group dedicated to remembrance of the Incident, said, "We refuse to forget and insist on carrying on the spirit of what they fought for during this year's march." Other participating groups included the Taiwan Association for Human Rights and the Dr. Chen Wen-chen Memorial Foundation—named for a student activist killed on probable orders of the regime in 1981. The route of the march passed various sites connected to the Incident, including Tianma Tea House and the former Tobacco Monopoly Bureau building.
The 228 Incident was triggered by a clash between Monopoly Bureau officials and a cigarette vendor in Taipei on Feb. 27, 1947. The officials beat the vendor in front of the Tianma Tea House, and the situation escalated as an angry crowd gathered. Finally, one of the officials opened fire, and a bystander was killed. In protests the following day, many more were killed by security forces, leading to an island-wide uprising that was brutally put down by the Kuomintang  regime.
In 1992, a report by Taiwan's Executive Yuan estimated that up to 28,000 people, including many members of Taiwan's intellectual elite, were killed during the crackdown, which lasted for several weeks into early May.
The 228 massacre was the opening chapter of the "White Terror" era, during which political dissidents were suppressed, imprisoned and killed. The White Terror lasted until the lifting of martial law in Taiwan in 1987. An independent Transitional Justice Commission, established by President Tsai Ing-wen's administration in May 2018, has since been engaged in documenting the crimes of Kuomintang rule in Taiwan between 1945 and 1992, when the transition to democracy began. (CNA, CNA, Taipei Times)
Image: Keep Taiwan Free