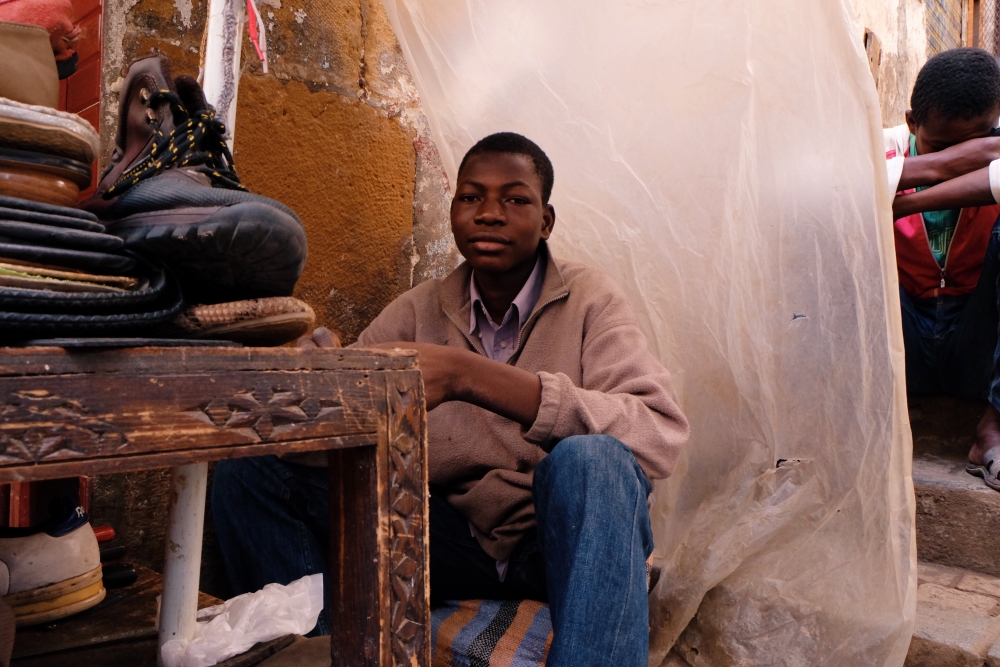 by Saskia Houttuin and Eva Huson, IRIN
ALGIERS — Gerwinio never feels completely safe when he walks around Algiers. The other day, the 27-year-old from Benin was taking an evening stroll when he heard monkey sounds coming from a group of laughing teenagers. Gerwinio averted his gaze and kept walking. He has become used to such racist taunts. "I was called 'Ebola' so often that I changed it into my Facebook name," he says.
Gerwinio is one of a growing number of sub-Saharan Africans coming to Algeria, although exact numbers are hard to come by. The Algerian government claims there are 25,000 such migrants in the country, but local NGOs say the true number is at least four times higher.
"It is way more visible lately that there is more sub-Saharan migration," said Pascal Reyntjens, mission chief for the International Organization for Migration in Algiers.
Continue Reading

ALGERIA: NEW STAGING POST FOR MIGRANTS