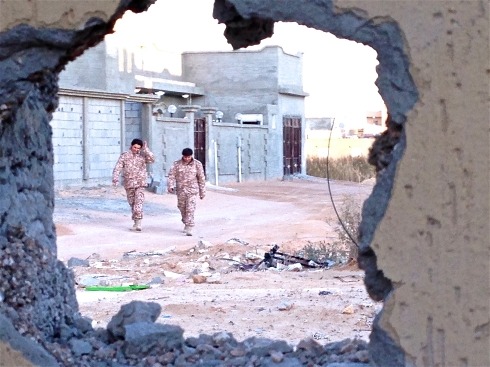 by Mary Fitzgerald, IRIN
TRIPOLI — If any further evidence was needed of the importance of ending the power struggle that has plunged Libya into chaos since last summer, it was the reminder this week that sympathisers of the so-called Islamic State (IS) are keen to exploit the resulting power vacuum. In a January 27 attack claimed by IS, gunmen stormed a luxury Tripoli hotel popular with UN officials and diplomats, killing at least nine people, among them five foreigners. It was the deadliest in a series of incidents, which suggest that IS supporters in Libya are growing more assertive as the country's political crisis continues.
Armed groups allied to Libya's rival governments—one a militia-backed self-declared administration that took power in Tripoli after the internationally recognized government of prime minister Abdullah al-Thani fled to eastern Libya—are locked in a battle for control of the oil-rich nation.
UN officials overseeing talks in Geneva aimed at uniting the warring factions hope the hotel attack will help focus minds. It might prove "a wake-up call," said UN envoy to Libya Bernardino Léon, who argues only a unity government can tackle the IS threat. "The country is really about to collapse."
Continue Reading

WHAT NEXT FOR LIBYA?