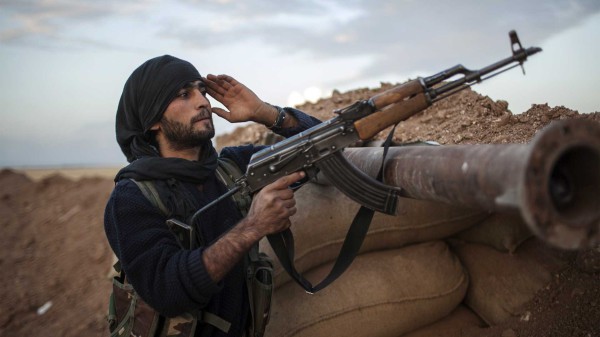 by Christopher Phillips, Middle East Eye
As the world media has been preoccupied with the Gaza conflict, Syria has just had the bloodiest week of its civil war. Some 1,700 were killed in seven days, with a renewed push from Islamic State (IS) accounting for much of the violence.
Confident after its victories in Iraq and deploying newly looted military hardware, IS's sudden charge and the reaction to it in Syria and outside, has tilted the conflict on its axis, challenging various assumptions and shifting dynamics. Increasingly, we can talk about a war being fought on four overlapping fronts by four groupings of actors: the Assad government, IS, the mainstream rebels and the Kurds.
Continue Reading

UNDERSTANDING SYRIA'S FOUR-FRONT WAR