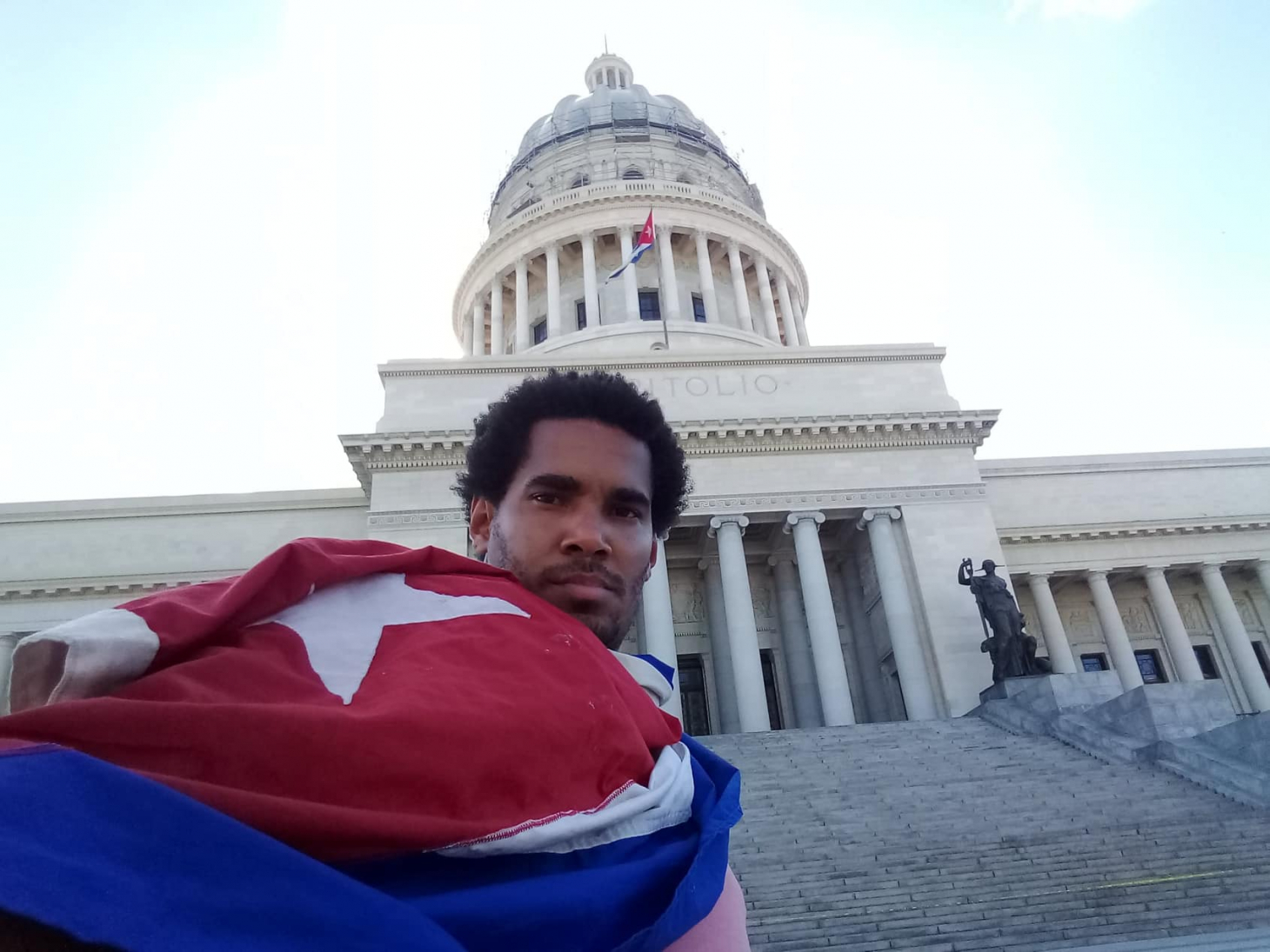 Cuba on March 14 released a dissident artist who had been arrested two weeks earlier for taking part in anti-censorship protests last year and placed in "preventive" detention. Luis Manuel Otero Alcántara was arrested March 1 in Havana while on his way to another such event—a "kiss-in" organized by members of the LGBT community  to protest the censorship of a gay kiss scene in the 2018 film Love, Simon that was broadcast by the Cuban Institute of Radio & Television. Hundreds of artists and intellectuals signed a petition demanding that the Cuban government release Otero Alcántara. "This attack is not only against Otero Alcántara, but against all of the artistic and intellectual community, and against Cuban civil society in its totality," reads the petition, started by New York-based artist Coco Fusco and signed by nearly 900 cultural figures, including Cuban artist Tania Bruguera.
Otero Alcántara faces charges including the "desecration of patriotic symbols"—an allegation relating to his 2019 performance #LaBanderaEsDeTodos, in which the artist went through daily life while wrapped in the Cuban flag for a month straight. He also faces charges for alleged property damage in an incident during an anti-censorship protest last year. Otero Alcántara says he kicked the inside of a police car while officers assaulted his partner and fellow artist Claudia Genluie for refusing to turn over her phone. The charges have not been dropped, and a trial date is pending. If convicted, he could face between two and five years in prison.
The campaign in his defense was organized by the San Isidro Movement, a collective of Cuban activist artists that emerged in 2018 in response to the controversial censorship legislation known as Decree 349 that has since seen many artists targeted by the government. But among those who criticized his imprisonment were some traditional supporters of Cuban official doctrine, such as folk singer Silvio Rodríguez and painter-sculptor Alexis Leiva "Kcho," who was friends with late revolutionary leader Fidel Castro.
"We are giving a very sad impression of backwardness, of the Middle Ages," Rodríguez wrote on his blog. "How, in the middle of the 21st century, are we going to put ideological brakes on young artists?" (Reuters, CiberCuba, artnetNews, Hyperallergic, The Art Newspaper)
Photo via Hyperallergic