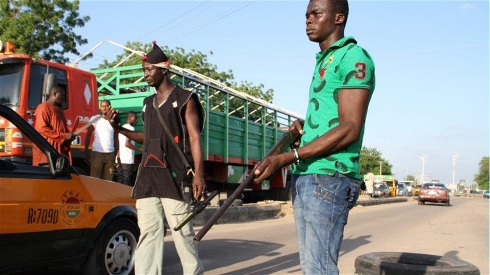 The Baga Massacre and the Numbers Controversy
by Obinna Anyadike, IRIN
NAIROBI — Two thousand killed or 150? Controversy surrounds the death toll in the northern Nigerian town of Baga and nearby villages following an attack in early January by the Islamist militant group Boko Haram.
BBC report on the fighting published on January 8 quoted a local government official giving a civilian death toll of as many as 2,000, although it did add that other accounts put the number in the hundreds. Amnesty International used the 2,000 figure the following day in a press release, and despite the caveats strewn through the statement, the number stuck and was taken up by the world's media. The Toronto Star did a chronology.
The government's response, some days later, was that "only" 150 people had died. The military spokesperson tweeted: "RE: @Amnesty International on Boko Haram's 'deadliest act'. They are the Evil we must all Fight not Government."
Ryan Cummings, chief of security analysis for Africa at the crisis management outfit Red24, asks: "is it credible to believe that Boko Haram had indeed killed as many as 2,000 people in a single act of mass violence?"
Continue Reading

NIGERIAN LIVES MATTER